Caloundra transport corridor upgrade
As part of a major transport infrastructure investment into the future of Caloundra's lifestyle and economic development needs, a new transport corridor is being delivered.
The ultimate design for the Caloundra Transport Corridor Upgrade (CTCU) has been confirmed.
The road upgrade and new extension is being delivered between Omrah Avenue and Nicklin Way. The 1.6 kilometre corridor has been planned since the early 2000's and will improve connectivity and travel choice into Caloundra.
This major transport infrastructure investment is the next step in meeting the current and future needs of motorists, cyclists, pedestrians and public transport users in Caloundra.
The project is jointly funded by the Australian Government, Queensland Government (through the Department of Transport and Main Roads) and Sunshine Coast Council.
Please subscribe for construction notifications.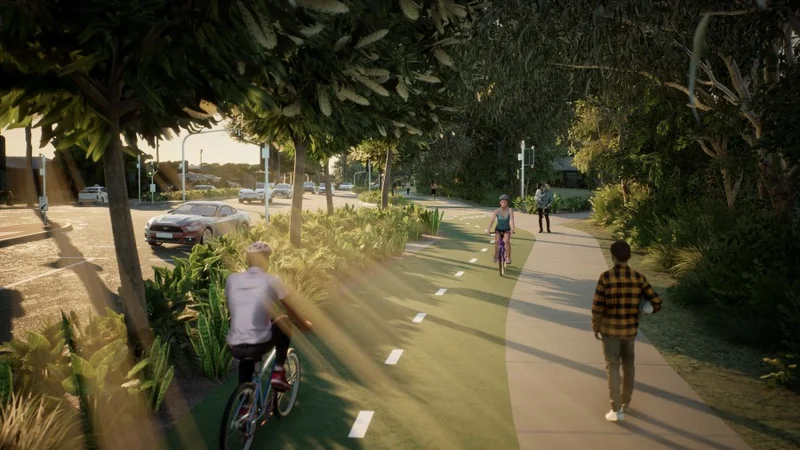 The upgrade is a high priority project for improving access into the Caloundra CBD and surrounding destinations.
About the CTCU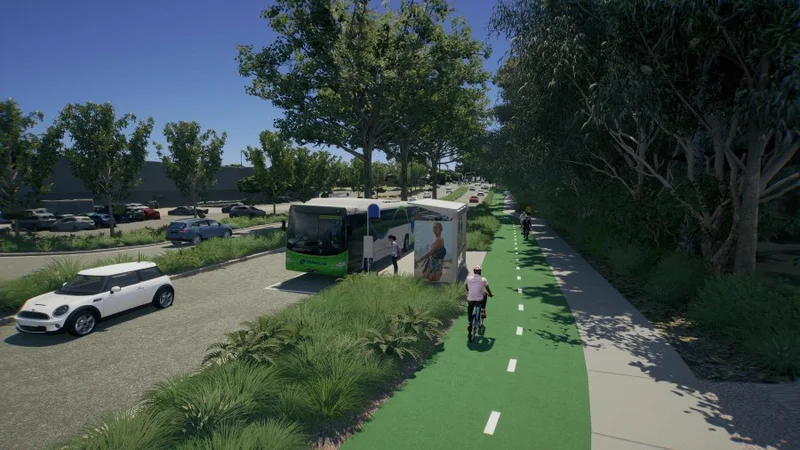 CTCU project updates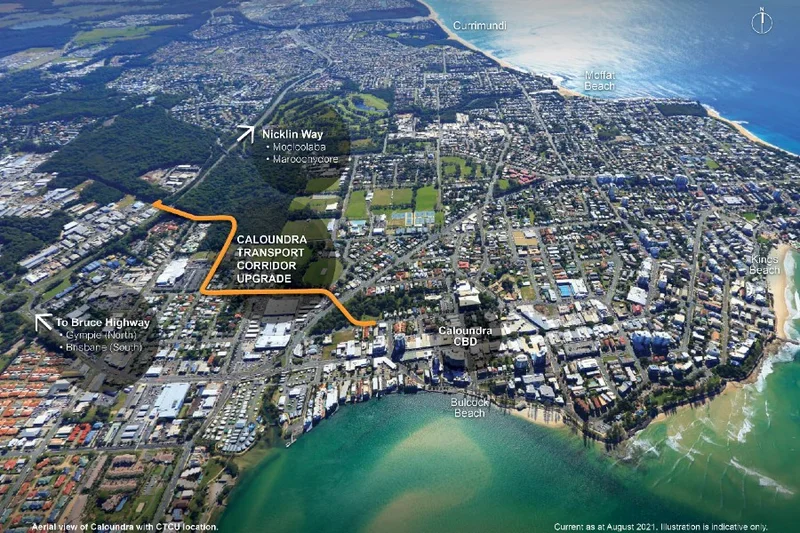 Frequently asked questions
Frequently asked questions
Frequently asked questions