Woombye - Blackall Street streetscape
Construction is underway on the Blackall Street, Woombye streetscape project.
Since November 2020 extensive community engagement has informed the streetscape design where residents, businesses, community groups and visitors shared their vision and values with council to bring the streetscape plan to life.
The main themes identified include: having an attractive and vibrant town centre, making improvements for pedestrians and vehicle parking, and sharing Woombye's story through a heritage trail.
Project scope
The streetscape works will include: 
new landscaping including shady street trees, lawn, and garden beds to cool the footpath and beautify the town
new street furniture including public seating, a drinking fountain with a dog water bowl, garden beds and rubbish bins
improvements to footpaths and crossings, making it easier to cross the street, slow traffic, encourage outdoor dining opportunities and improve access for people of all ages and abilities
new raised pedestrian crossings to improve access to parking at Hill Street and slow traffic to the town centre
raising the existing pedestrian crossing to improve safety and slow traffic
a new central meeting place for people to gather in front of the School of Arts Hall
changes to some timed parking on Blackall Street to support local businesses by encouraging a regular turnover of customers
heritage trail - through the Woombye Community and Business Association creation of a future heritage and interpretive trail throughout the town to celebrate Woombye's heritage.
To accommodate the new footpath and pedestrian crossing works, offset parking in lower Blackall Street, Wakefield Street and Hill Street has already been implemented to ensure no net loss of parking.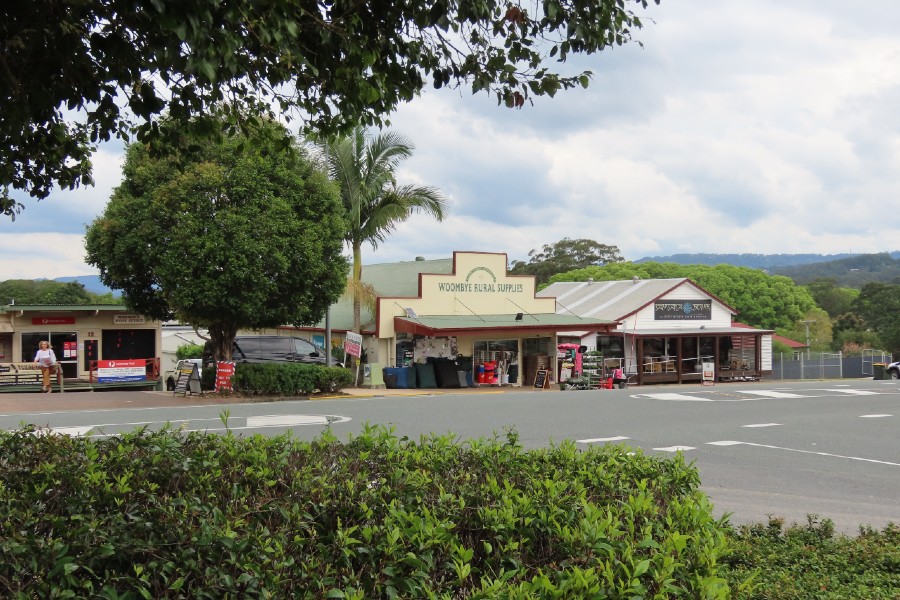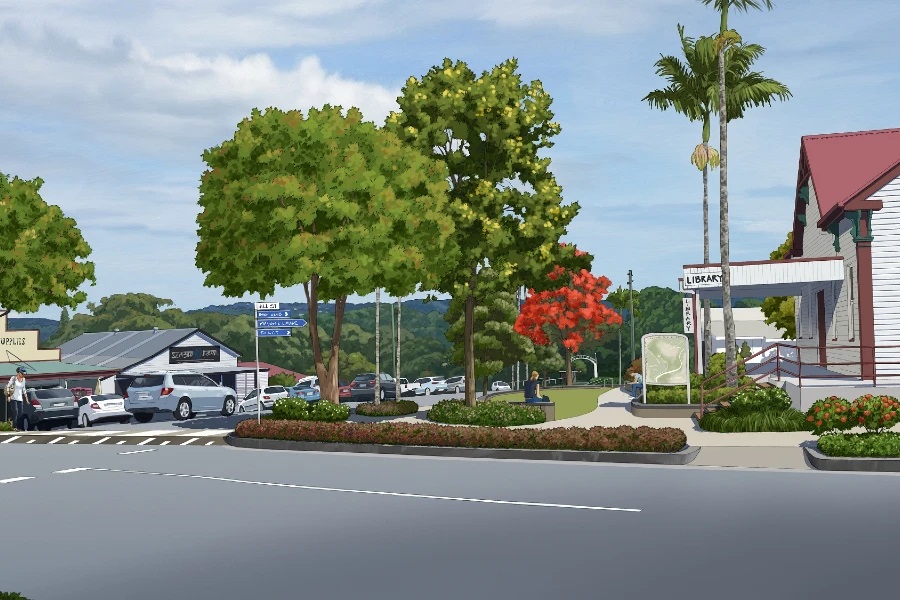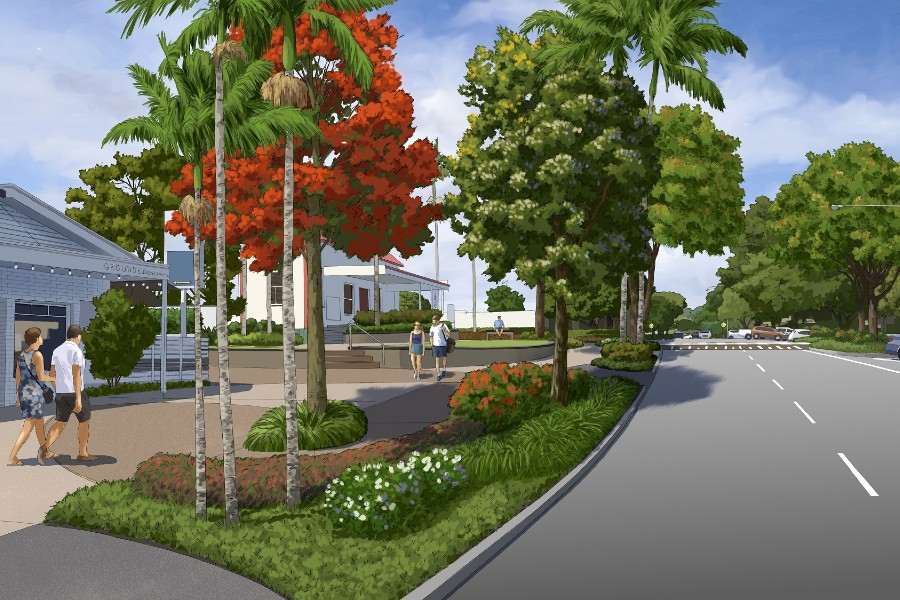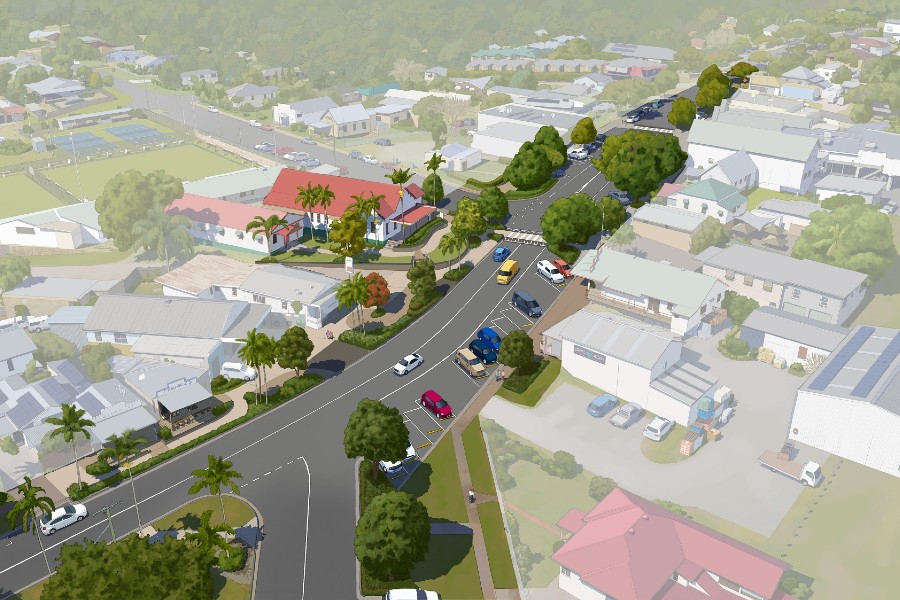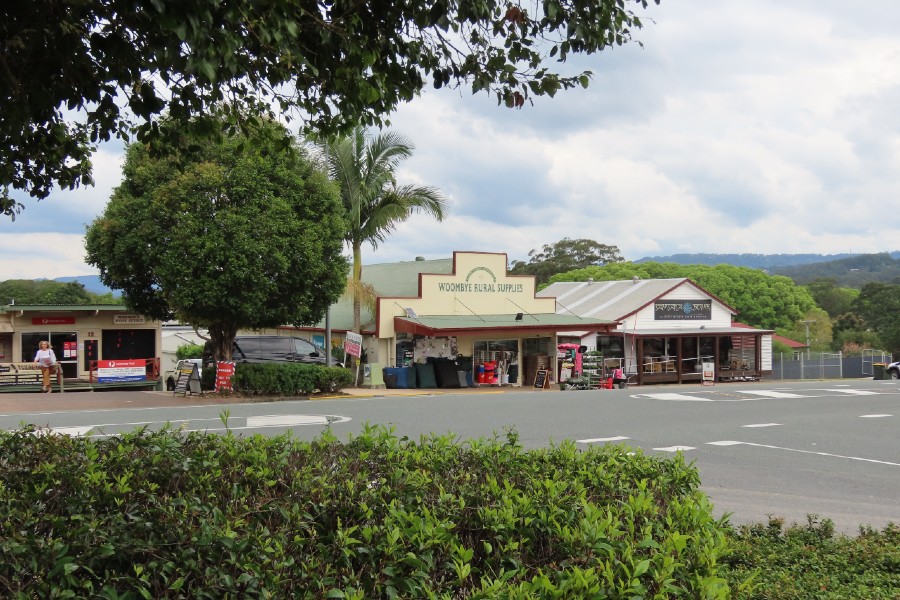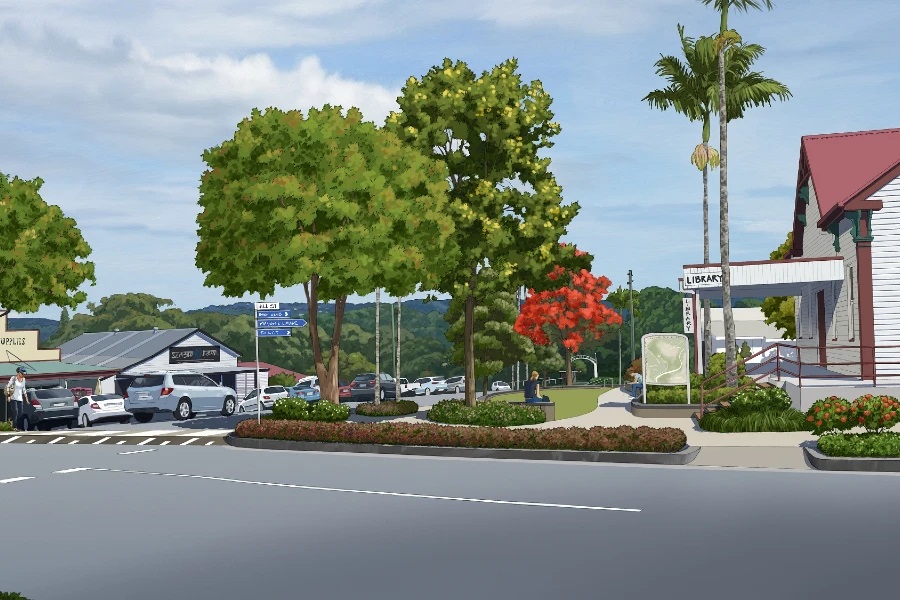 Project update
The project is being constructed from late October 2022 - June 2023 with works staged in zones to minimise inconvenience to residents, businesses and visitors. Construction activity will take place between 7am and 6pm Monday to Friday (some Saturday work may be required).
No works will take place on public holidays and the site was shut down over the busy Christmas period from 22 December 2022 to 16 January 2023.
A construction compound will be set up nearby, most likely near the open grassed area off Barts Street, just below the Woombye Pub. Project team will continue to update the Woombye community as required throughout the duration of the project's construction which is anticipated to be completed May 2023 (weather and site conditions permitting).
Please continue to support all local businesses during the construction period.
Heritage trail
With the completion of all major construction activity for the new streetscape drawing closer, we have an exciting mini activation project the community can be a part of. 
A social media frame along Blackall Street has been installed to encourage the community to share their favourite memories of Woombye so we can bring them to life in the new look streetscape. Simply share your image to Facebook, Instagram or LinkedIn with the hashtag #WoombyeHeritageTrail to go in the running to have your memories immortalised.
If you're not too savvy with social media, please email your memory to [email protected]
There are some small prizes up for grabs for those who participate.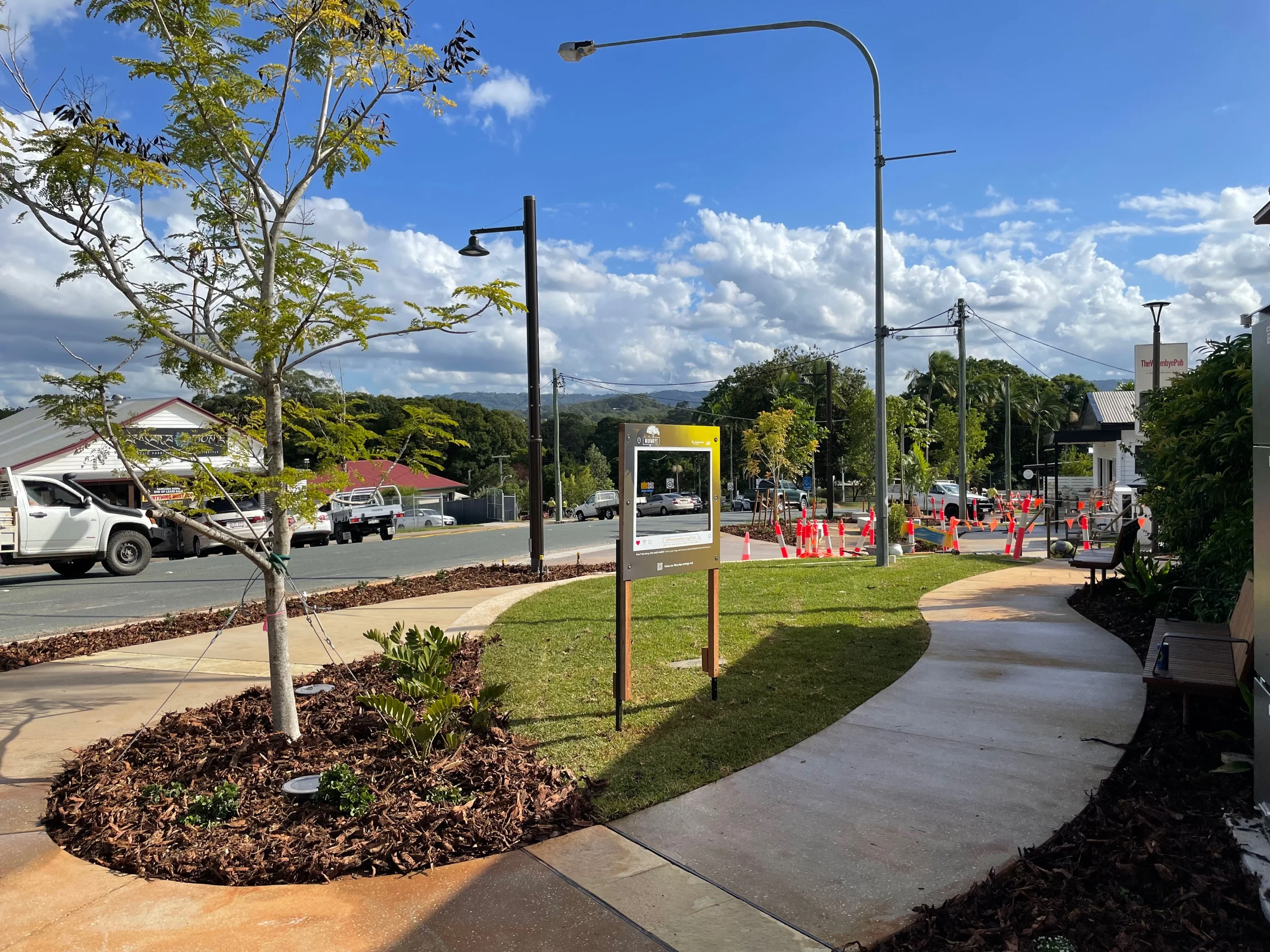 Overview
The streetscape improvements are being delivered as part of council's streetscape capital works program.
Council, in partnership with the Queensland Government, has allocated $500,000 of the total funding under the $100 million South East Queensland community stimulus program.
Background
In November 2020, council engaged with the Woombye community to understand what you love about Blackall Street and what can be improved. As part of stage 1 'Have your say' community engagement, 225 surveys and multiple conversations were completed to gain an understanding of what the community loves about Blackall Street and what can be improved.
The community were invited to have their say at several engagement events including:
online and print survey
sausage sizzle at the School of Arts Hall
'Cheers and ideas' event at the Woombye Pub
community streetscape workshop held in March 2021 where the community provided further input to shape the streetscape design.
In July, council engaged the community again to present a draft concept plan for feedback. A further 261 surveys were received and analysed to help inform the final concept plan. The concept plan was also presented at a sausage sizzle and at the School of Arts Hall and a presentation at the Woombye Pub.
Media releases
Contacts
To register for project updates or contact council's project team, please email [email protected]
Subscribe to stay informed about this project.
Contact council - please quote 'Woombye streetscape project'.
Woombye Streetscape Project Updates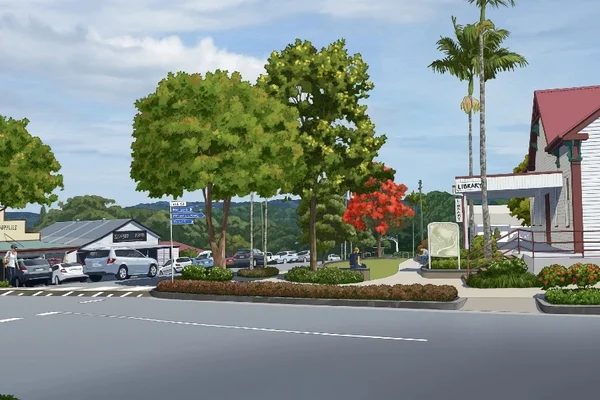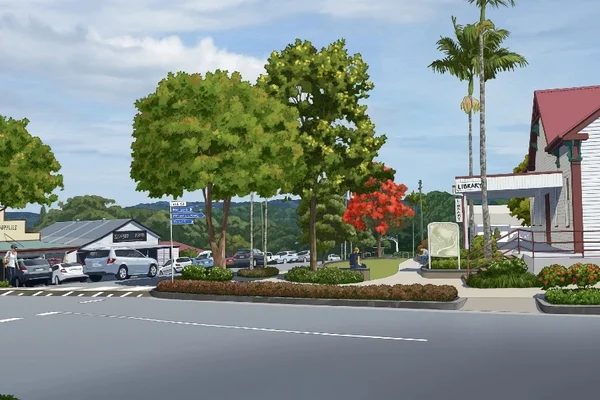 Keep up to date on the project as it progresses.