ParkSmart program
ParkSmart is council's advanced parking monitoring program using number plate recognition technology.
The ParkSmart Program includes vehicles and the trial of static school cameras to regulate parking.
ParkSmart technology improves the efficiency and safety of monitoring parking behaviour. ParkSmart aims to encourage vehicle turnover, creating parking opportunities and allowing equitable and safe access to various locations across our region.
The hybrid vehicle is fitted with a computer, software, high speed cameras and GPS and can record location and time simply by driving along a street. Endorsed by council in June 2021, the three-year trial started in July 2022 in Caloundra and Birtinya and has since been rolled out to multiple Sunshine Coast locations.
With more people choosing to live on the Sunshine Coast this technology will allow council to manage the increased demand for parking and ensure our region's natural environment and centres remain accessible and attractive. Already in use in other parts of Australia and approved by all relevant authorities, the technology also complies with Australian traffic conditions. The next steps will be determined once council assesses the outcomes of the trial.
Infringement notices and payments
The ParkSmart technology takes photographs of cars parked illegally. These images are verified prior to an infringement being issued. If you have received a parking infringement, you can view the infringement details including photos of your vehicle, to help you choose what action to take to resolve your infringement. Visit the ParkSmart Infringement lookup page to view these details.
For more information on notices or to pay an infringement, visit the Infringement notices and payments page .
Resources
Contacts
For more information, please contact council.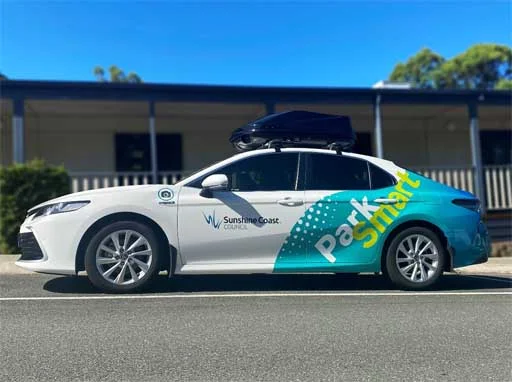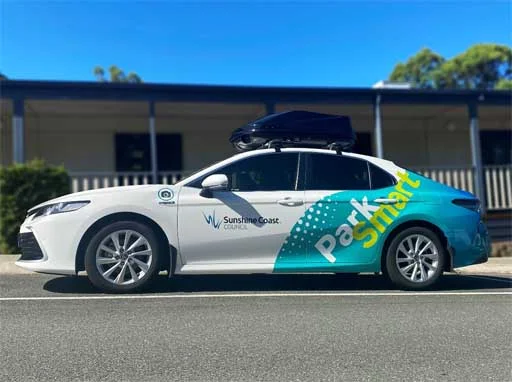 Check below for answers to our most frequently asked questions.