On-site treatment and greywater
Information relating to types of household sewerage treatment systems and land application areas.
If your property is not connected to public sewerage infrastructure, you will need an on-site sewerage facility (OSF). This facility stores, treats and disposes of your domestic sewerage on your property. An OSF consists of two components; the treatment plant and the land application area. For a more comprehensive guide refer to council's what is an OSF fact sheet.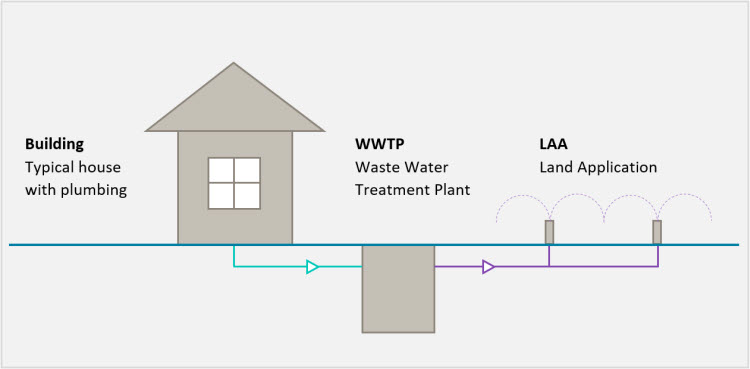 All OSF's need a plumbing permit (approval) from council before installation. You need to apply for a permit if you are installing a new OSF or altering an existing system.
To apply for a permit, use form 1 permit work application for plumbing, drainage and on site sewerage work.
Once approved, you will receive a copy of the permit and approved plan. Then a licensed drainage contractor can install the facility. It is the responsibility of the contractor to:
install the facility correctly
ensure completion of inspections and certifications
provide a final inspection certificate to the owner.
Types of on site sewerage systems
See videos about the different types of onsite sewerage facilities.
For more information, see our fact sheets:
Other types of OSF systems include:
activated sludge
split black and grey water treatment
holding tank with pump out
recirculating sand filter.
For a list of approved systems see the QLD State Government website.