Sunshine Coast Biosphere
Our Sunshine Coast region is recognised by UNESCO as an international site of excellence, known as a biosphere.
We are committed to protecting and enhancing our region, our communities, our economy and our natural assets.
This international recognition follows a successful biosphere nomination for the Sunshine Coast which was endorsed by council, on behalf of the community in 2019.
Our nomination was informed by our community, a diverse range of industry sectors, interest groups and government.
Becoming a biosphere demonstrates the Sunshine Coast's commitment to remain future facing and will help enhance our national and international reputation and support our economy, lifestyle and environment for future generations.
Celebrate people and nature
A biosphere is a special place. It is a place where responsible development and people living sustainably sit alongside active conservation. Just like our region:
it's about creating a legacy for our children's future
it's about caring for our beautiful landscapes and stunning beaches
it's about leveraging economic opportunities to grow local businesses.
Welcome to the Sunshine Coast Biosphere
Where to from here
In addition to the biosphere nomination assessment process, council has continued to work with key stakeholders in preparation to manage the Sunshine Coast biosphere. This has included the development of governance structures, branding and performance measurement and management frameworks.
Steps will now be taken to transition from a planning to implementation phase. This includes:
establishing the Sunshine Coast biosphere brand
implementing governance arrangements for the management of the biosphere
completing a baseline performance measurement of the biosphere.
We welcome you to join us as we celebrate people and nature in the Sunshine Coast biosphere.
Background
Learn more about the global network of UNESCO biospheres.
Contact
For additional information, please contact the project team via email at [email protected]
Featured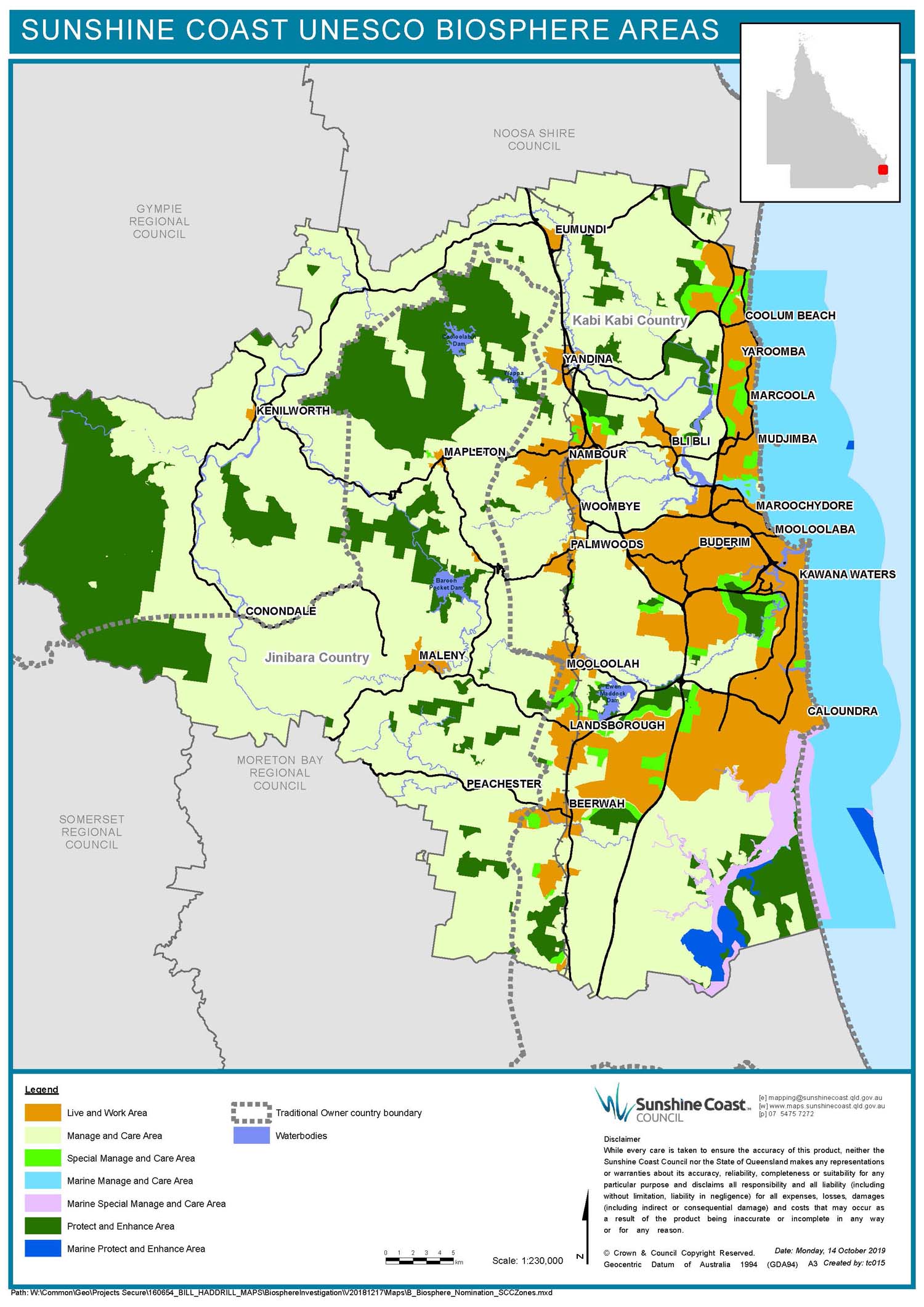 Sunshine Coast biosphere map
Sunshine Coast biosphere map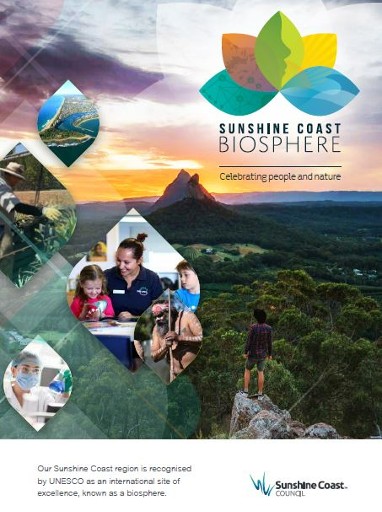 Biosphere brochure