Skate and BMX parks on the coast
The Sunshine Coast has over 25 skate parks catering for skaters of all levels of skills. Whether you skate, scoot or blade, grab your wheels of choice and check out where the skate parks are located below and have fun.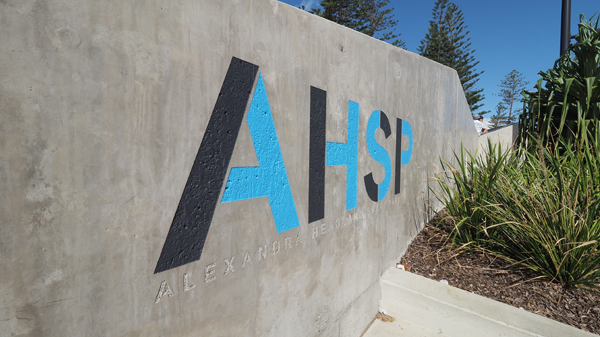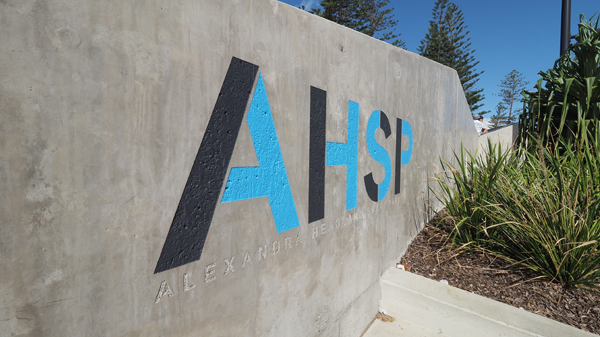 One of the most popular and publicly recognised skate parks in Queensland. Renowned for its crowds and idyllic location
Baringa Town Square - Skate Park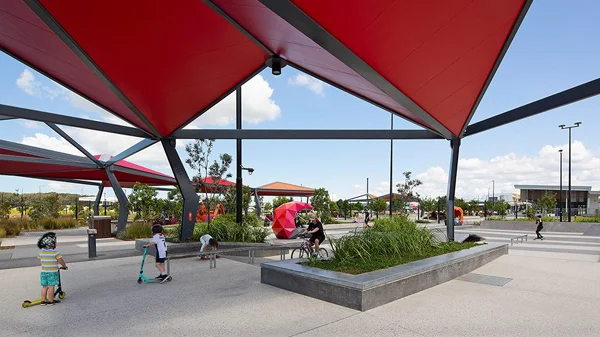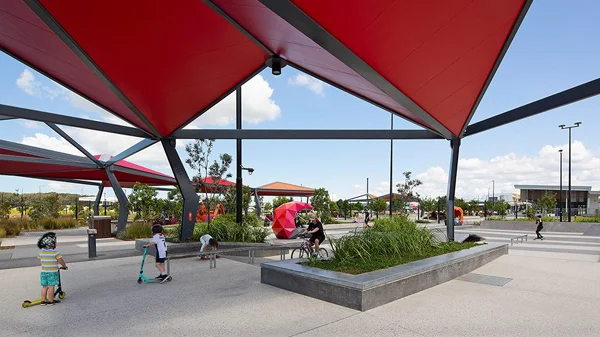 Baringa Town Square provides an awesome skate park with loads of elements for all ages including ledges, flat bar, kickers and more. It also provides shelters with seating for those times when want to watch on.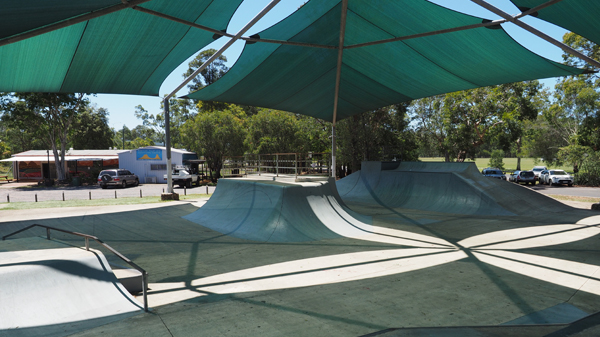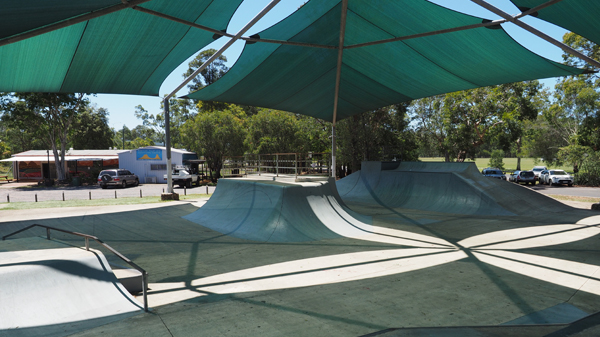 The facility is located beside the Beerwah Aquatic Centre and is almost entirely covered by shade sails.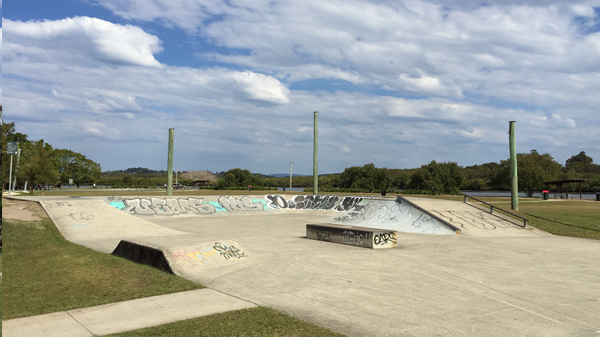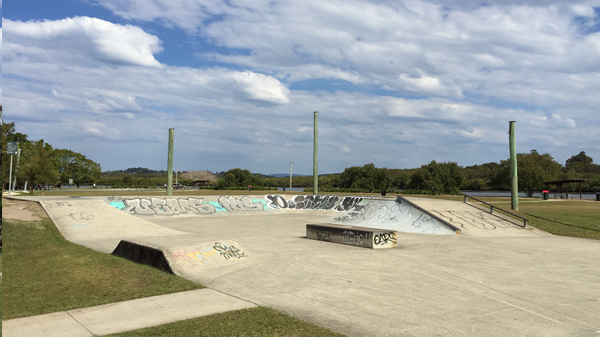 Bli Bli Skate Park is located at Muller Park and offers a smooth ride for skaters of all skill levels. The park provides a small variety of basic elements that can comfortably accommodate 7-9 skaters at any time.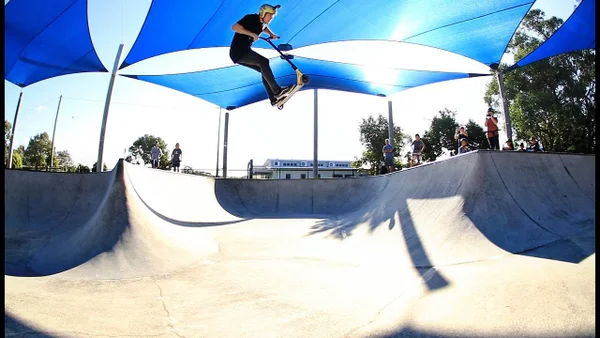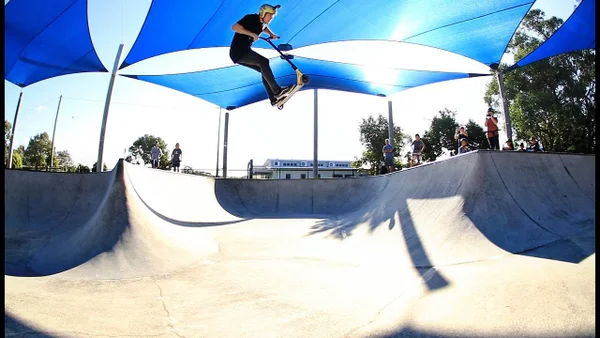 Located beside the Caloundra Aquatic Lifestyle Centre this skate park is fully fenced and supervised by the Centre staff. There are multiple shade sails over half the facility.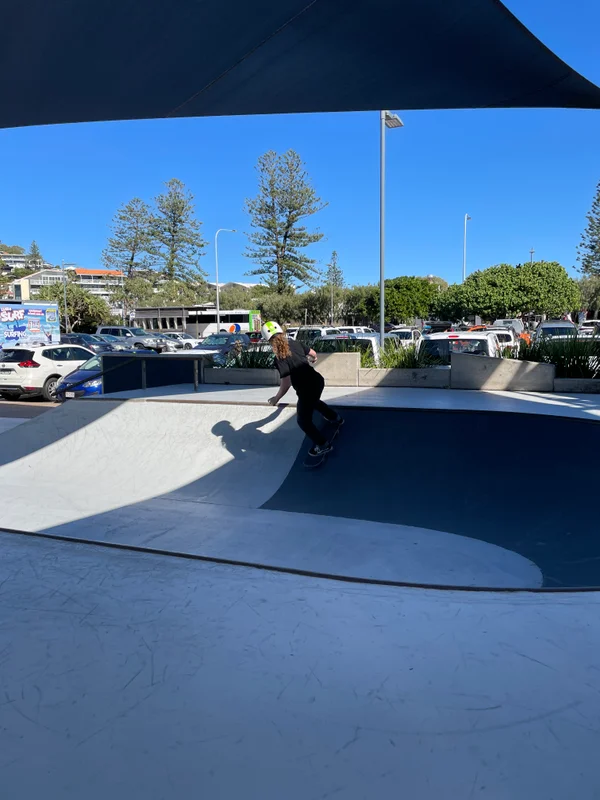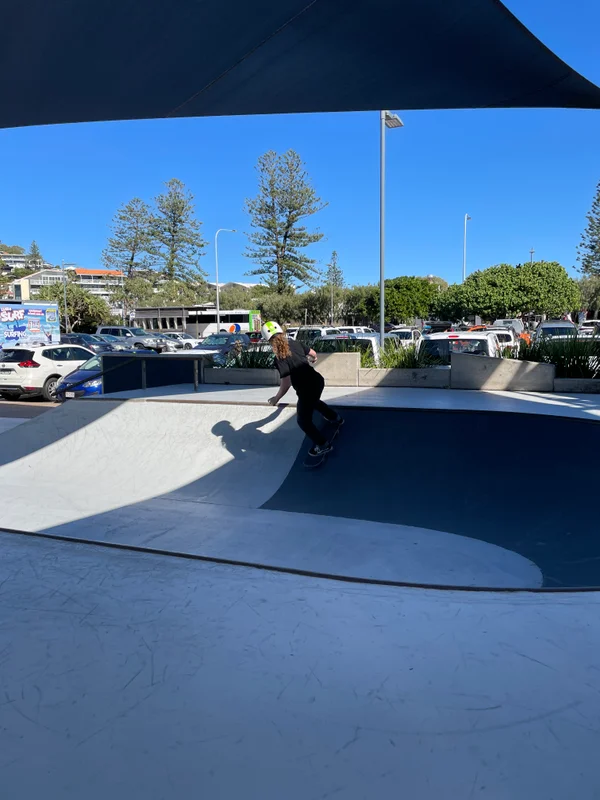 This facility is located in Tickle Park on the northern side of the Coolum Surf Club. The majority of the skate park is sheltered with shade sails.
Currimundi Skate Park (Tumbledown Park)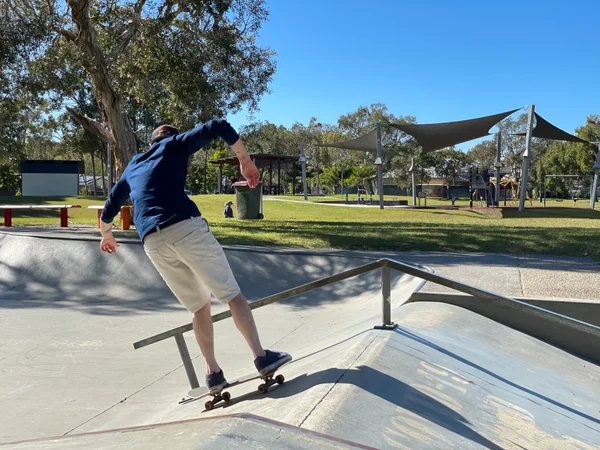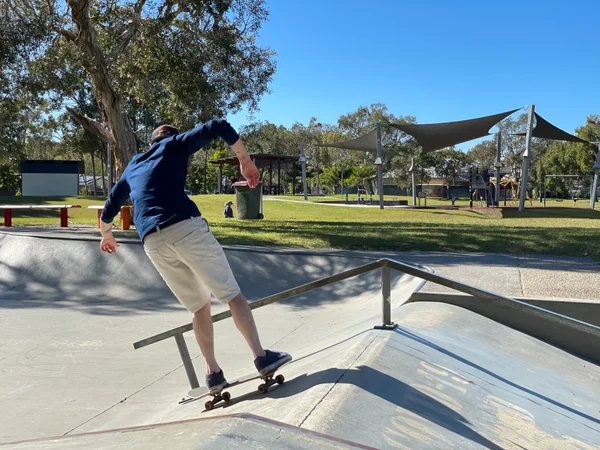 Tumbledown Skate Park forms part of Tumbledown Park, which includes a playground, a half basketball court, picnic and barbecue facilities, as well as plenty of natural shade and open grass areas.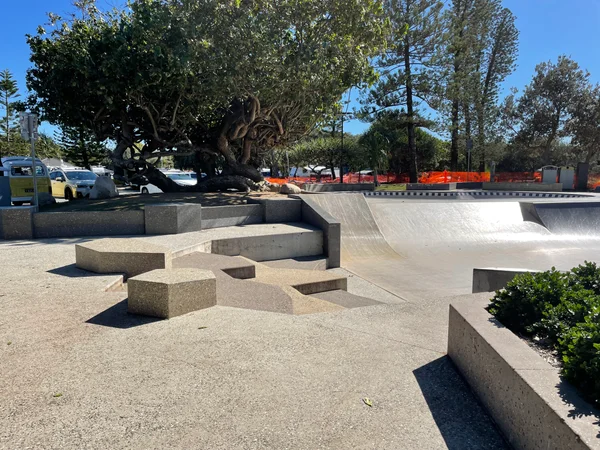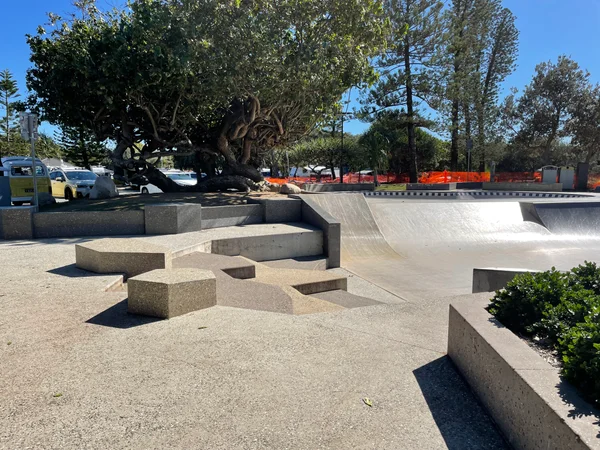 The skate park is part of Dicky Beach Park, which also provides a playground, shelters with barbecue and picnic table facilities. The park also provides toilets and an off street car park.
Eudlo Town and Skate Park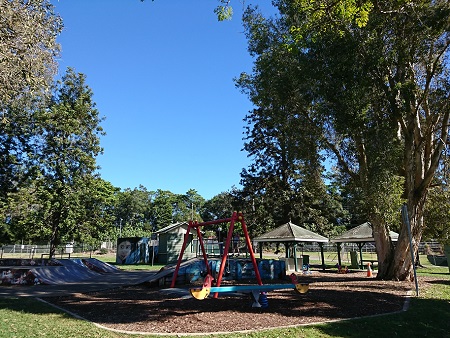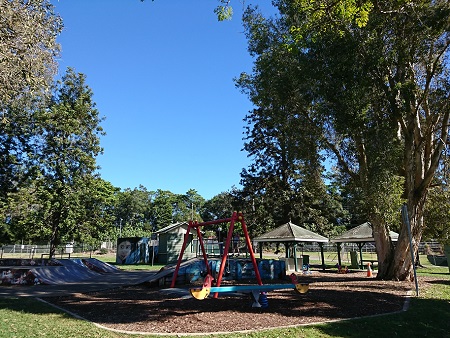 This park provides barbecue and picnic facilities as well as a skate park. There is natural shade and public amenities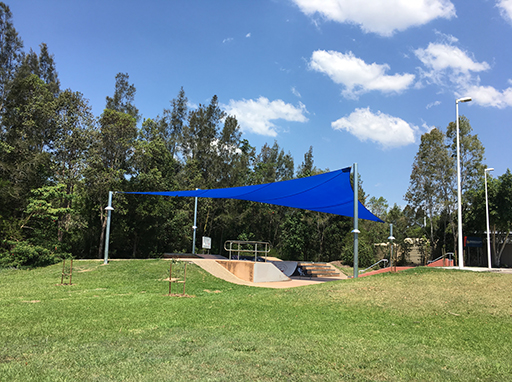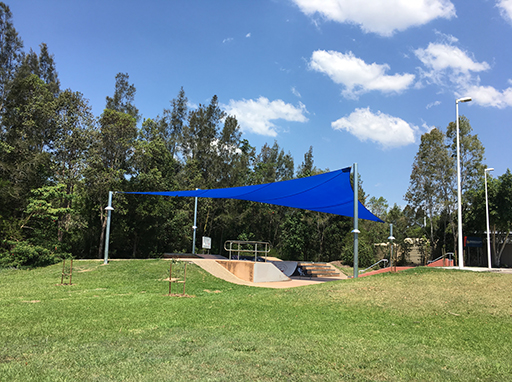 Eumundi Skate Park is located at the southern end of Memorial Drive and the Eumundi Aquatic Centre. It is next to the sporting and recreation precinct. This facility caters for a range of users from beginner to intermediate. The majority of the facility is sheltered with shade sails.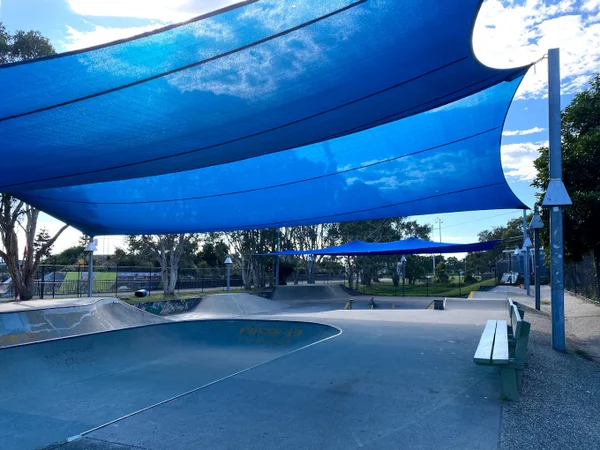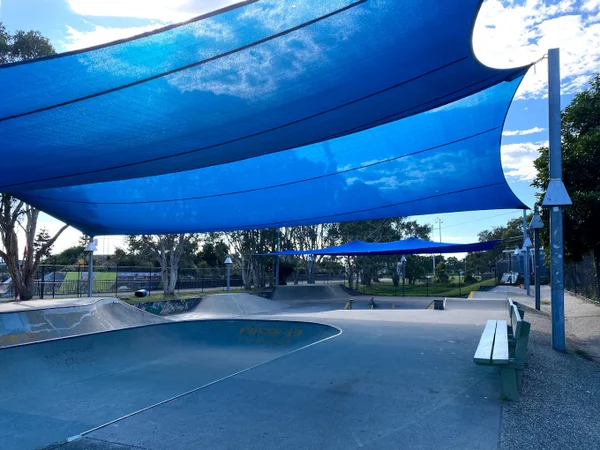 The Kawana Island Skate Park is located in the Kawana Island Sports Precinct, (on the northern side of the Kawana Aquatic Centre).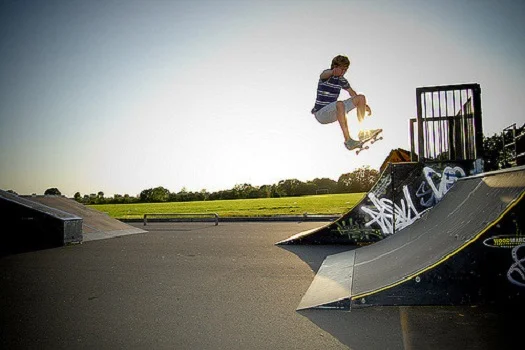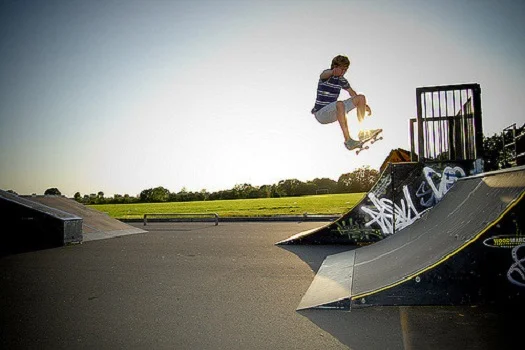 Kenilworth Skate Park is a concrete skate bowl. It is located beside the Kenilworth Show and Recreational Grounds. Natural shade and shade sails provide some shelter when using the facility and there are open grass areas.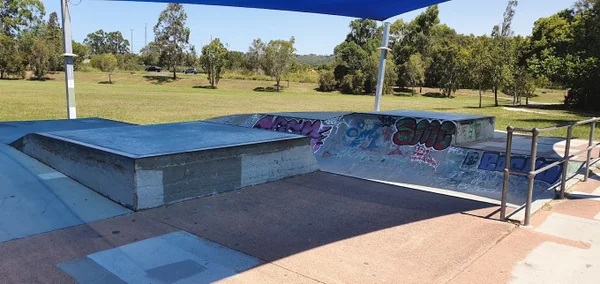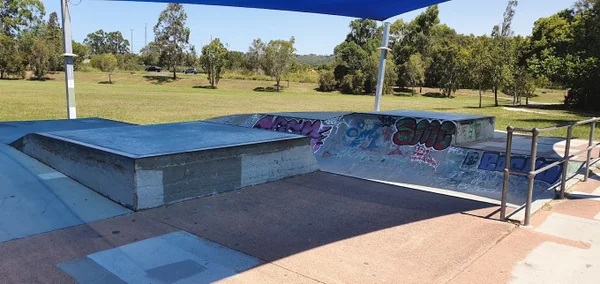 Kuluin Skate Park facility is small, however it offers a lot of quick lines and smooth transitions and is sheltered with shade sails.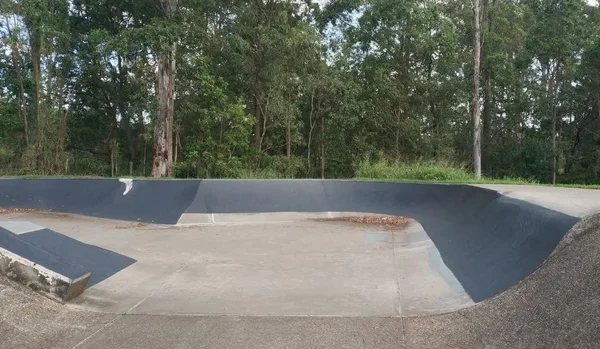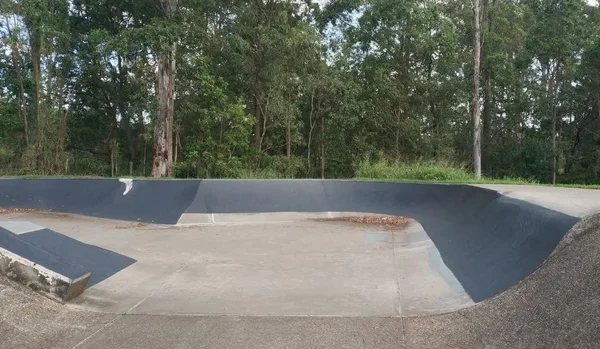 Landsborough Skate Park provides a small to medium facility with multiple elements to keep the beginner to intermediate skater entertained. It is located in the same parcel of land as the Landsborough Sportgrounds. The facility is not shaded, however there are shelters and natural shade close by.
Little Mountain Skate Park (Raintree Boulevard)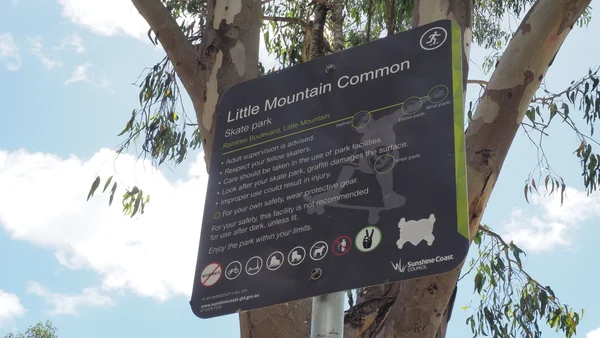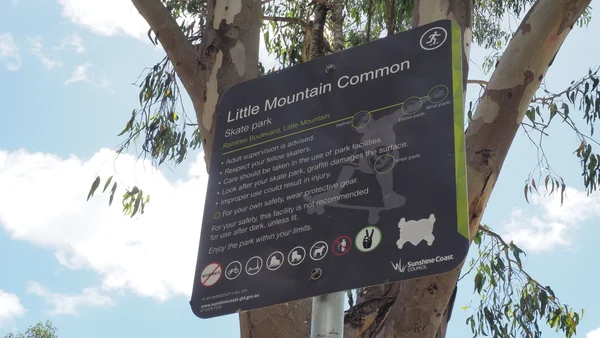 Little Mountain Skate Park is a small skate facility located on the southern side of Little Mountain Common.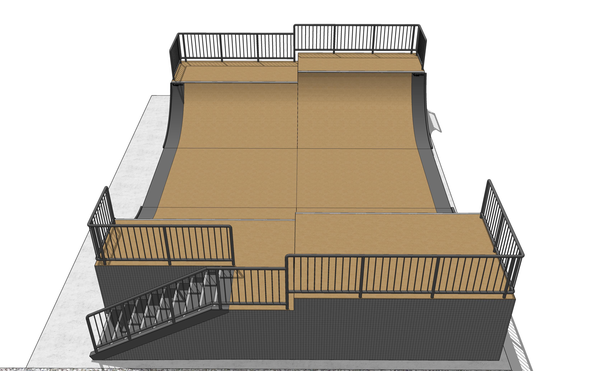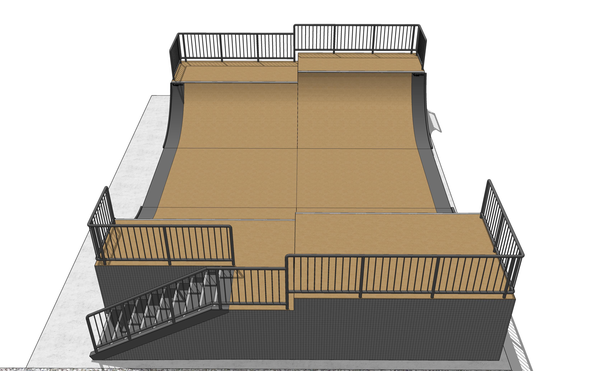 Maleny Skate Park is temporarily closed. Watch this space, a new facility is coming.
Mapleton Lilyponds Skate Park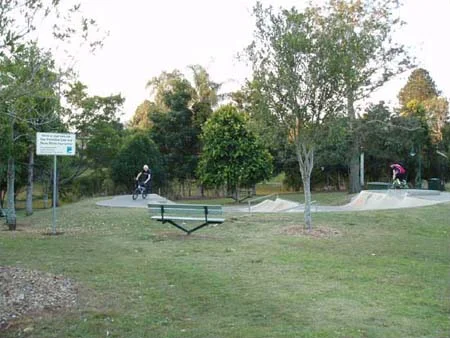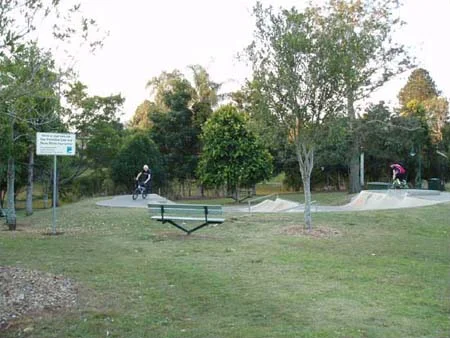 Mapleton Lilyponds Skate Park incorporates a balanced mix of ramp and street elements. The facility is ideal for beginners and intermediates.
Meridan Plains Skate Park (Rebecca Street)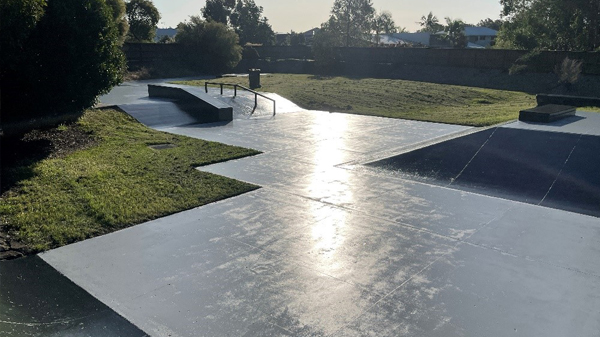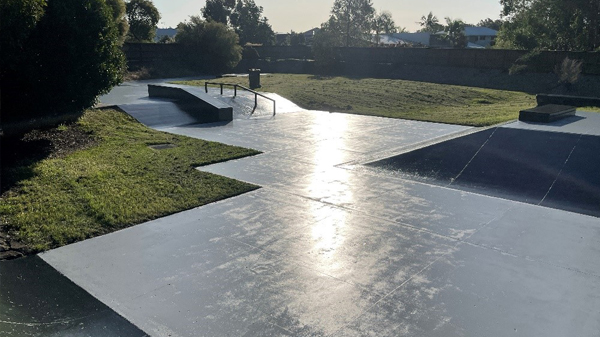 Most commonly called Rebecca Street Skate Park, it is located at the southern end of Creekwood Estate Park. It is a well utilised and well rounded park, that features quarter pipes, hipped bank, grind ledges, hubba and rail.
Mooloolah Sportsground Skate Park
Mooloolah Skate Park is located among other recreational facilities such as the Hinterland BMX Track, Valley Raceway Track and the Mooloolah Valley Country Club. Also at this location, is a full size basketball court and public amenity facilities.
Mudjimba Esplanade Skate Park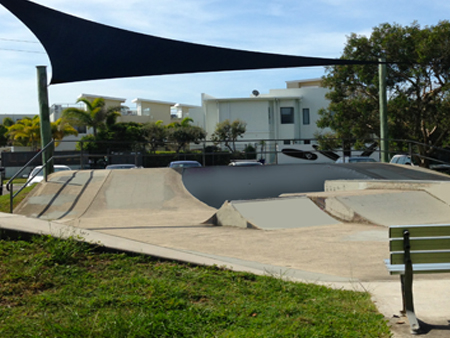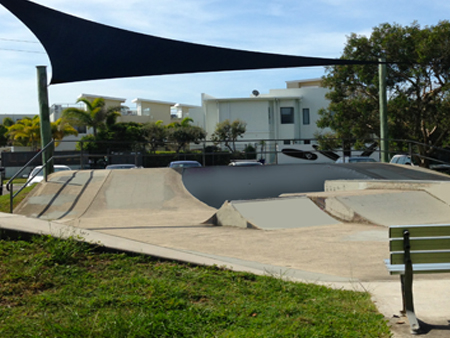 This skate park located at the northern end of Mudjimba Esplanade offers users a series of small, closely-placed skate elements that are ideal for beginners. The park has limited public surveillance due to its isolated location. Parental supervision recommended for younger skaters. The park also provides public amenities
Nambour Quota Park - Skate and Youth Precinct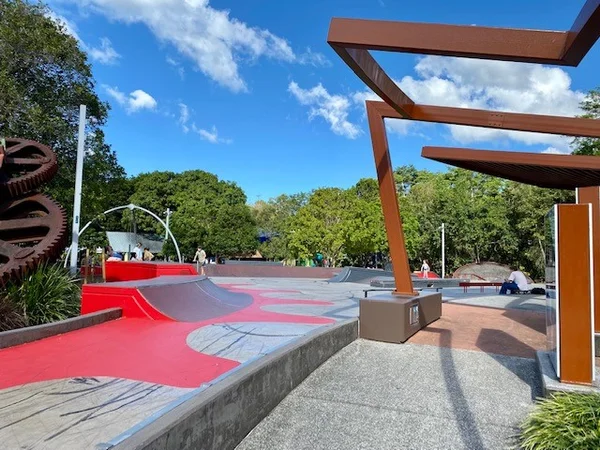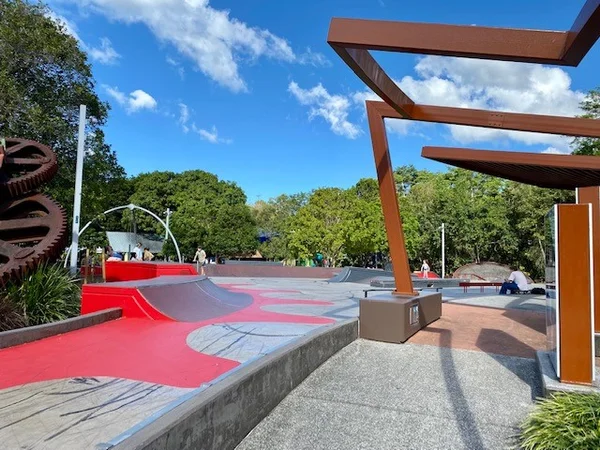 Nambour Skate Park and Youth Activity Precinct is is home to one of the most exciting skate parks on the Coast. The skate park caters for all ages with the Youth Precinct also including a basketball half-court, shade, terrace seating, climbing structures, a playground, public amenities and event spaces.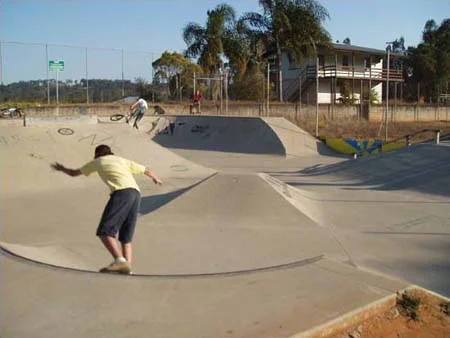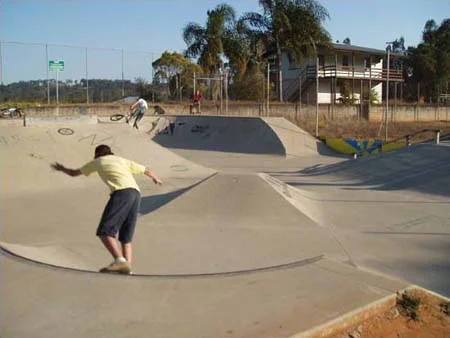 Palmwoods Skate Park is located adjacent to the Palmwoods Aquatic Centre and within easy walking distance to shops and rail. The park provides a range of skate elements ideal for beginners and intermediate skaters and comfortably accommodates 3-4 skaters at any one time.
Peregian Ridges Sports Complex Playground and Skate Park
Peregian Ridges Sports Complex site is a small park packed with activities, located off to the side of the entrance to the Peregian Ridges Sports Complex field. It offers a playground, exercise area as well as a basketball court and a skate park.
Sippy Downs Skate Park (Sir Raleigh Drive Park)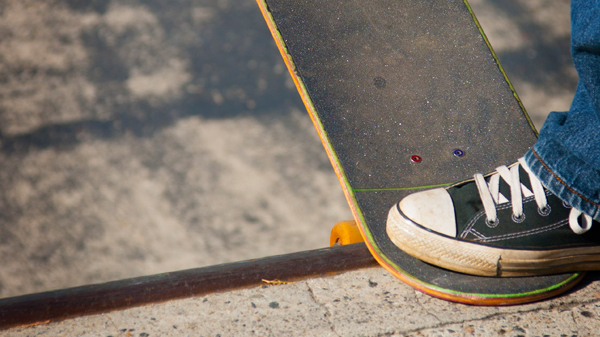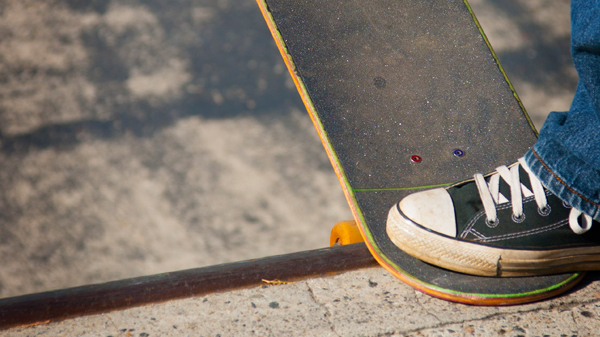 This is a small concrete skate park with shade sails, open green spaces, natural shade and connection pathways
Sippy Downs Skate Park (Windmill Park)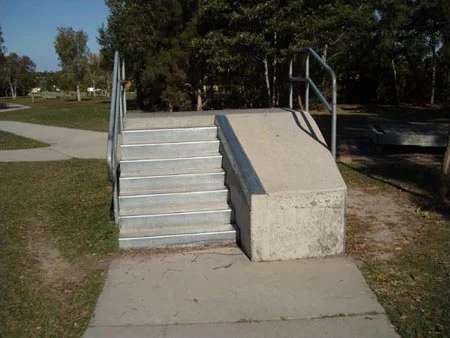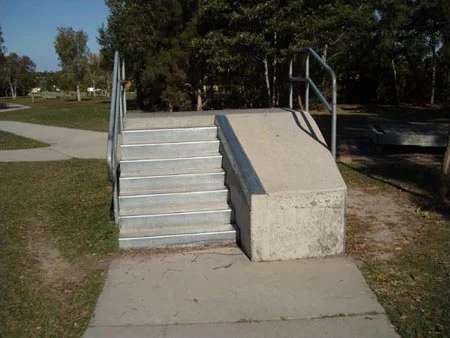 Sippy Downs Skate Park, also referred to as Windmill Skate Park, presents an experiences outside the standard skate park 'box'.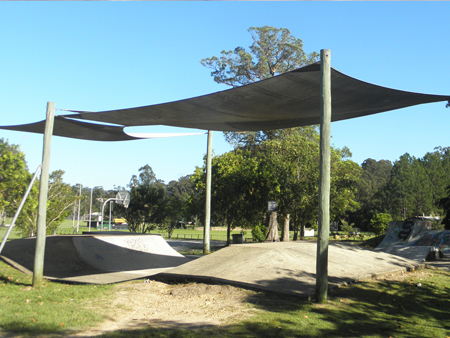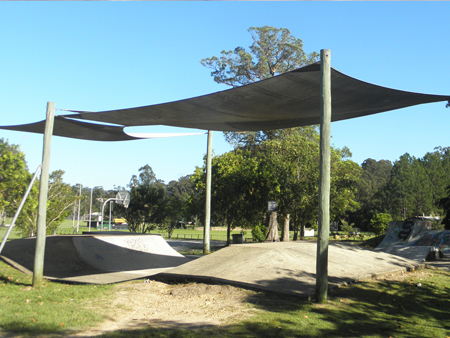 Yandina Skate Park is located in George VI Memorial Park. The park caters for a high rate of skaters and BMX riders. There is a shade sail providing some cover to the facility.
Wilkins Park Skate Park (Pacific Paradise)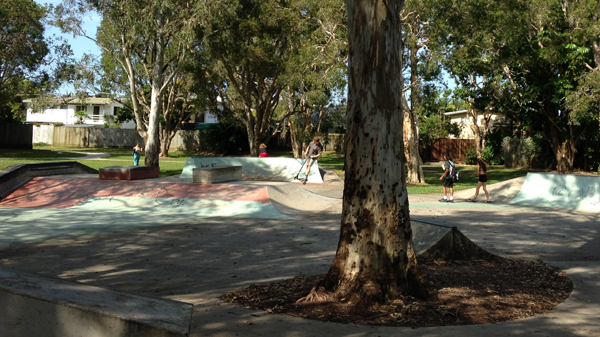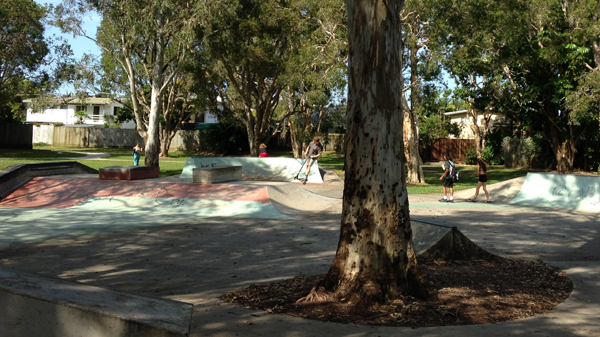 This skate facility is located within Wilkins Park. It provides a number of facilities including a facility surrounded by trees, half basketball court and playground. It is close to the nearby small shopping centre, however surveillance and visibility of the park is poor.