Sammy's series
Sammy's books are heart-warming adventures that encourage children to become responsible pet owners.
When Sammy met Sunny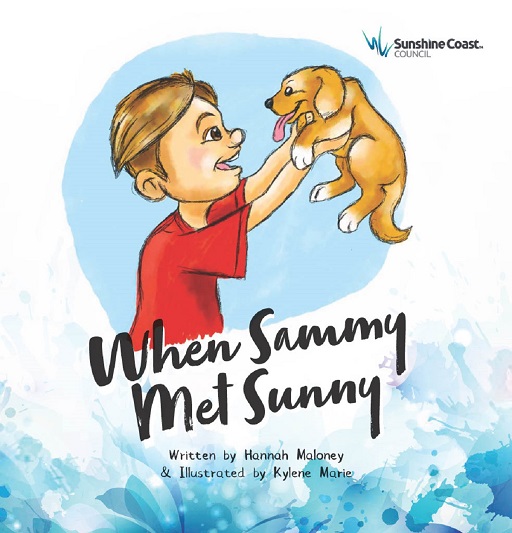 'Sammy always wanted a dog, a warm fury friendly dog, a part of his family.
But first, Sammy must prove to his parents that he can be responsible AND safe. Sammy has a plan…'
This is a heart-warming story about a boy who wants to prove to his parents he is responsible enough to have a dog. This is a story of adventure, emotion and perseverance, and a must-have for all parents, teachers and children.
Written and illustrated by council Education Officer Hannah Maloney and Kylene Marie.
Purchase a copy at 
Visit any Sunshine Coast Council library to borrow a copy of our book 'When Sammy Met Sunny'.
Sammy and Sunny - with love comes responsibility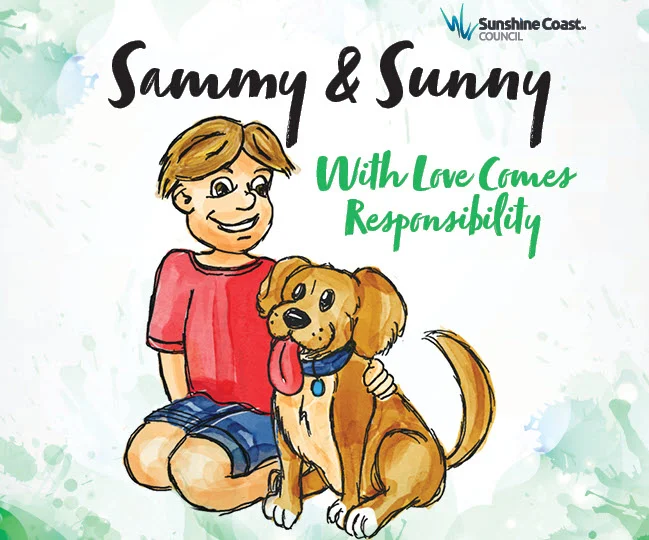 "Sunny is a special part of our family, but he also needs rules to keep him safe.
'I think it might be time for puppy pre-school,' said Mum.
Dad agreed. 'He needs a trainer. Someone to help him become the best pup on the block.'
Sammy steps up for the challenge but soon learns that with love…comes responsibility".
Stay tuned for the second series of Sammy's books soon to be released.