Mountain biking
Looking to get some tires dirty? With a range of rides from a casual roll through the forest to an adrenalin filled downhill trail, the Sunshine Coast has the mountain bike adventure for you.
Discover our new online Adventure Sunshine Coast tool that makes it easier to find inspiration and information on mountain bike rides in the Sunshine Coast.
Quickly filter over 60 mountain bike rides by location, distance, difficulty level, and other criteria to find the ride that's right for you. Create your own profile to keep track of the rides you have done or want to do. Review rides to help others decide. See photos of what you will see on your journey. Plus, discover designated mountain bike trails and parks for your exclusive enjoyment.
Adventure Sunshine Coast has all you need to plan your next mountain bike ride on the Sunshine Coast.
Awesome Sunshine Coast mountain biking for locals and visitors
Wherever you are on the Sunshine Coast there are mountain bike trails close by.
We've got purpose-built trails in specially created mountain bike parks that cater for beginners, intermediate and advanced riders. Plus, you can explore a huge variety of forest tracks, fire trails, shared pathways and park lands that span our coastal habitat through to our lush hinterland.
On Adventure Sunshine Coast you can choose from over 60 dynamic mountain bike trails. There are crazy curves for adrenaline junkies and easy loops for all the family. There are eleven trails exclusively dedicated for mountain bikers. Discover half hour to full day options, easy through to difficult trails and lakeside to mountain fire trails.
By doing one of our mountain bike adventures you will gain a fantastic sense of achievement as well as feel truly connected to the Sunshine Coast.
To choose your next mountain bike ride go to Adventure Sunshine Coast or read on for more ideas and inspiration.
Whatever your leaning, there's a mountain bike ride for you
The Sunshine Coast is a part of Australia that has so much to offer those keen for mountain bike adventures.
There are more mountain bike rides to be found in Adventure Sunshine Coast
Adventure Sunshine Coast is a great way to discover the variety of Sunshine Coast mountain biking trails and parks throughout the region. Our online guide lets you find rides by:
locations
distances and time
difficulty levels
available facilities.
Plus, if your ride is in a park you can easily see how many rides are close by. Each ride description contains helpful information on where to park, starting point, water supplies, what you can do afterwards. Discover the Adventure Sunshine Coast online guide today. It contains the most up to date information on all our rides including new additions. So mount your bike, grab your helmet and water bottle, check our guide and go.
Permits for commercial and group activities
Permits are required for commercial and group mountain bike activities on all tracks listed. To obtain permits please contact the managing authority as identified below:
National parks and conservation parks
Department of Environment and Science
Phone: 13 74 68
Visit the Department of Environment and Science website
Forestry Plantation Queensland
Phone: 07 5438 6637
Visit the Forestry Plantation Queensland website
Ewen Maddock Dam or any other dam
SEQ Water
Phone: 1800 737 928
Visit the SEQ Water website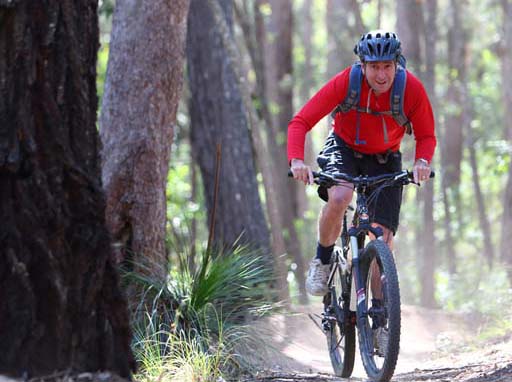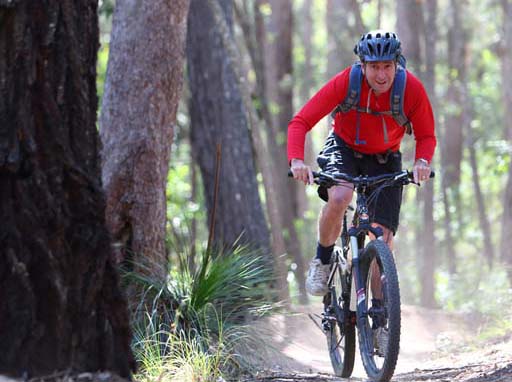 The Sugar Bag Road Town Reserve is open for use to mountain bike riders whilst council continue to upgrade some trails.