Canoeing
From a casual paddle around Chambers island to the full Maroochy river canoe trail. The Sunshine Coast has some great river and lake adventures for all paddlers young and small.
Discover our new online Adventure Sunshine Coast tool that makes it easier to find inspiration and information on kayaking and canoeing trails in the Sunshine Coast.
Quickly filter over 20 Sunshine Coast canoeing and kayaking trips by location, waterway, distance, conditions and other criteria to find the paddle experience that's right for you. Create your own profile to keep track of the canoe or kayak trips you have done or want to do. Provide reviews of paddles to help others decide. See photos of what you will see on your voyage and lots more.
Adventure Sunshine Coast has all you need to plan your next paddle on the Sunshine Coast.
Paddle fun for locals and visitors to the Sunshine Coast
Wherever you are on the Sunshine Coast there are paddle experiences to be had.
From ocean side, to estuaries, river and lakes, there is an enormous variety of waterways, bird life, marine life and vegetation to explore - after all some things are better seen from the water.
A trip on our waterways is about having a grand adventure in an early explorer way. It's about getting active and having fun and gaining a quiet sense of accomplishment. It's about doing things at a different pace and in some cases entering a whole new world. You will learn more about the history and culture of the region and in some instances the farming and other communities that make their homes beside our rivers, lakes and dams.
In true Sunshine Coast style, many of our water courses can be enjoyed by paddlers of all ages and abilities with more challenging options for more experienced paddlers. You can paddle for an hour or the whole day.
By doing one of our paddle trails you will discover a peaceful and healthy way to connect to the Sunshine Coast's stunning natural environment.
Whatever your leaning, there's a paddle for you
The Sunshine Coast is a part of Australia that has much to offer canoeists and kayakers.




There are more paddles to be found on Adventure Sunshine Coast
Adventure Sunshine Coast is a great way to discover not just popular water excursions but also our lesser-known yet equally impressive waterways, bird and marine life. Our Sunshine Coast canoeing and kayaking online guide lets you find options by:
locations
distances and time
available facilities
conditions
whether the paddle is a circuit or one-way.
Plus each paddle description contains helpful information on where you can hire canoes and kayaks, where you can park and launch, starting point, where you can pull in and go ashore and explore, and what you can do afterwards.
Discover Adventure Sunshine Coast online guide today for the most up to date information on all our canoe and kayak trails including new additions.
Sunshine Coast canoeing and kayaking paddle maps
If you prefer to read about some of our more well-known paddle trips you can download the following PDF publications which overview two main paddling areas on the Sunshine Coast.
Maroochy River
Find out more about the Maroochy River canoe trail.
Currimundi Lake
Find out more about the Currimundi Lake canoe trail.
For more information contact council or your local tourist information centre.
Paddling times, trail sections and facilities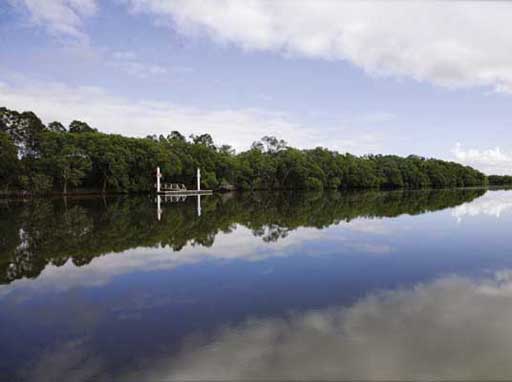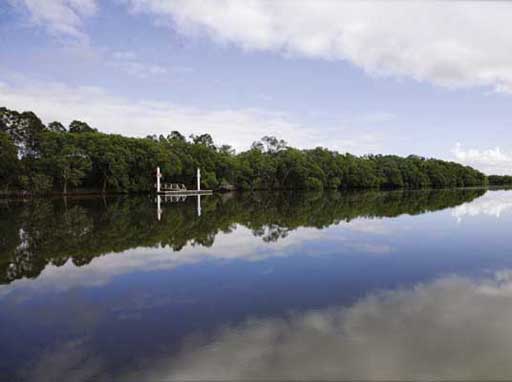 Approximate paddling times for the various trail sections and available facilities along the trail
Currimundi Lake Canoe Trail
Currimundi Lake Canoe Trail is a safe, sheltered, six kilometre trail along residential and bushland areas fringed with paperbarks and she-oaks
About the Maroochy River Canoe Trail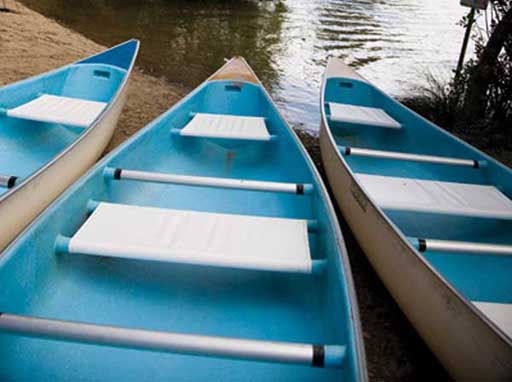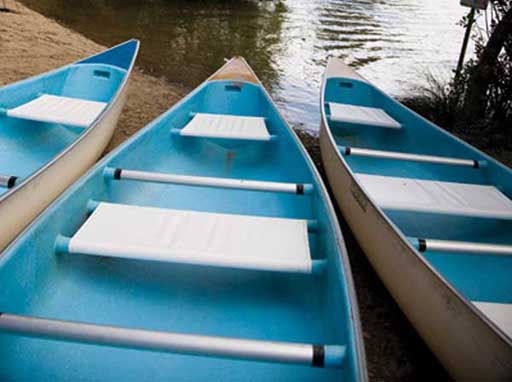 Ideal for families, seniors, couples, and groups with all levels of paddling experience, a trip on the Maroochy River Trail is about getting active and having fun