Planning scheme preparation process
Find out how we prepare for a new planning scheme.
The new Sunshine Coast planning scheme project is a multi-year project, intended to be completed by 2024. There are many steps in preparing a new planning scheme and we are only in the early stages of the process. Council undertook preliminary consultation during February and March 2022. Feedback received is helping to inform preparation of the new planning scheme (Step 3).
Plan-making process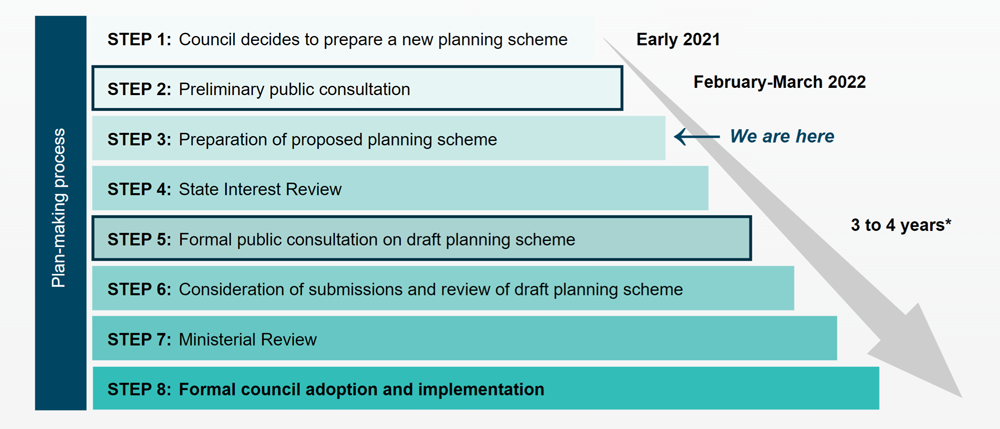 * The plan making process is anticipated to take three to four years to complete (noting that the timing of certain steps in the process, such as state interest reviews are not within council's control).
The process for preparing a new planning scheme is governed by the state Planning Act 2016 and associated Minister's guidelines and rules.
Completed and current steps