Planning for growth
Sunshine Coast Council is planning for 200,000 new residents over the next 20 years.
Our coastal corridor is changing.
Population growth is inevitable. It brings with it the building blocks for a stronger economy, secure jobs and greater liveability.
Our population is expected to grow from 336,000 (2020) to more than 518,000 by 2041. Based on past experience, much of this growth is expected to occur along the coast between Maroochydore and Caloundra. An area where a significant portion of the region's population and jobs are located.
We must plan for growth to ensure we maintain our quality of life and protect our hinterland and natural landscapes. The revitalisation of Maroochydore, Mooloolaba, Kawana, Birtinya and Caloundra are part of this plan. The projects will provide more jobs, attract investment and offer diverse housing choice. This will enhance the coastal corridor enabling the delivery of more sustainable growth into the future.
We need to support sustainable growth in the coastal corridor as part of a careful and balanced approach to managing growth. This will enable our region to continue to offer a relaxed coastal lifestyle with attractive and diverse neighbourhoods in walking distance of our iconic beaches. Growth will occur in the coastal corridor with or without a mass transit system. A responsible plan must provide sustainable transport options that reduce dependence on car travel and the need for more roads.
Community input is essential to determining the opportunities that could be realised and has been integral in the finalisation of the Options Analysis in 2021. Further detailed community engagement on all aspects of the Sunshine Coast Mass Transit Project will be part of the Detailed Business Case stage, led by the Queensland Government in partnership with council.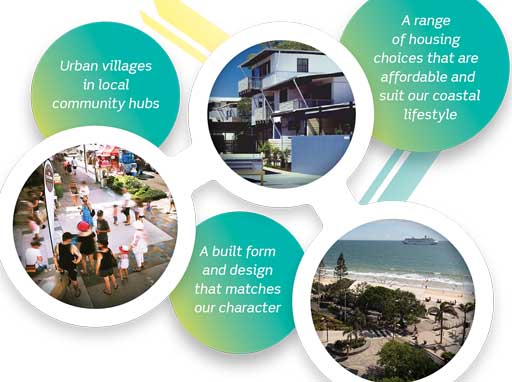 Supporting a sustainable and liveable future
With the delivery of a mass transit solution comes the opportunity for proactive urban land use planning. This can ensure that as we grow, we can offer the lifestyle and housing options that people want. It can also support good planning outcomes that maintain the values of our communities.
Supporting a sustainable and liveable future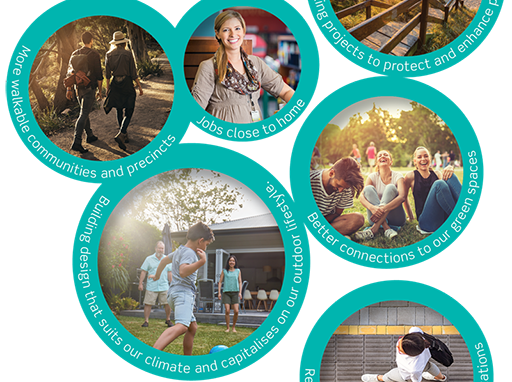 Through planning for growth, opportunities for vibrant public spaces may be prioritised. Mass transit raises an opportunity to achieve this benefit for our community.
Planning for places