Events, activities and programs
Find information about multicultural events and activities on the Sunshine Coast.
If you have come from a big city, the Sunshine Coast might seem lonely at first and a difficult place to meet people.
Here are five fun local activities to get you out and meeting new people:
Join council's Healthy Sunshine Coast program for free and low-cost community activities. Attend yoga, aqua, group fitness and more.
Visit an art gallery or explore the regions history and museums
Borrow a book from one of council's libraries, attend a conversation circle or sign up for a workshop.
Explore our self-guided walking trails or go cycling. Adventure Sunshine Coast is the ultimate guide to the great outdoors of the Sunshine Coast.
Enjoy a family outing with a picnic or BBQ in the gardens, parks and reserves. Many are close to public transport.
To find local events, projects or programs happening every week, join the Sunshine Coast Multicultural Network Facebook. 
Local events and programs
Participating in local events and programs is a wonderful way to learn about your new home and meet new people.
Cultural connections program
The program provides opportunities for people from culturally and linguistically diverse backgrounds to:
connect with others
develop skills
engage in community and government processes.
Contact the Nambour Community Centre, phone (07) 5441 4724 for more information.
Women's Global Hub
A friendly and supportive gathering of women from different cultural backgrounds who come together to make new friends, learn about different cultures, and teach each other new skills while sharing lunch.
Held on Tuesdays from 11.00am to 2.00pm at the Caloundra Community Centre.
For more information please phone (07) 5491 4000 or email [email protected]
Sunshine Coast Multicultural Network
The Sunshine Coast Multicultural Network brings individuals, community and government groups together to connect and collaborate towards a vision for a diverse, inclusive and harmonious Sunshine Coast.
For more information please phone (07) 5441 4724 or email [email protected]
National and State events and campaigns
There are several annual events and campaigns you can join by hosting your own activities. These activities may involve your workplace, community, school or sporting groups.
Harmony Week from 20 to 26 March 
The message of Harmony Week is 'everyone belongs'. The week aims to engage people to take part in their community, respect cultural and religious diversity and foster a sense of belonging for everyone.
March 21 coincides with the United Nations International Day for the Elimination of Racial Discrimination.
Refugee Week from 18 to 24 June
Refugee Week provides a platform where positive images of refugees can be promoted. The aim of the celebration is to create better understanding between different communities. 
2023 Theme: Finding Freedom. 
Queensland Multicultural Month 
Held in August each year, Multicultural Queensland Month is the state's largest multicultural celebration. It brings together people from across the state to perform, share, taste, listen, and learn. 
Event and project support
If you are interested in hosting a local event or campaign you can contact council's Multicultural Development Officer to discuss your idea. We may may be able to help you develop your project. We can also help with funding submissions and linking you to other partnerships.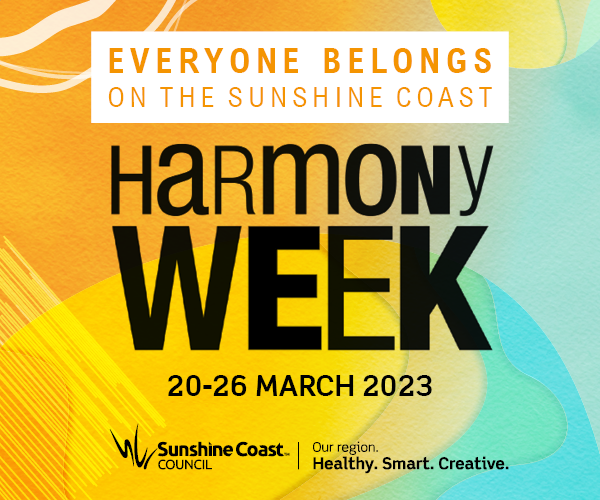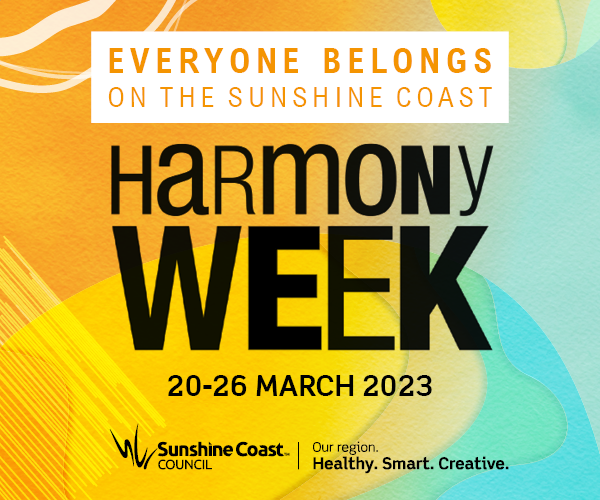 Harmony Week is about inclusiveness, respect, and a sense of belonging for everyone.