Growth, environment, liveability: Help shape our future
Sunshine Coast Council is seeking to refresh its Environment and Liveability Strategy, releasing findings from its first phase of community consultation as it again invites residents to provide feedback on proposed changes to the Strategy.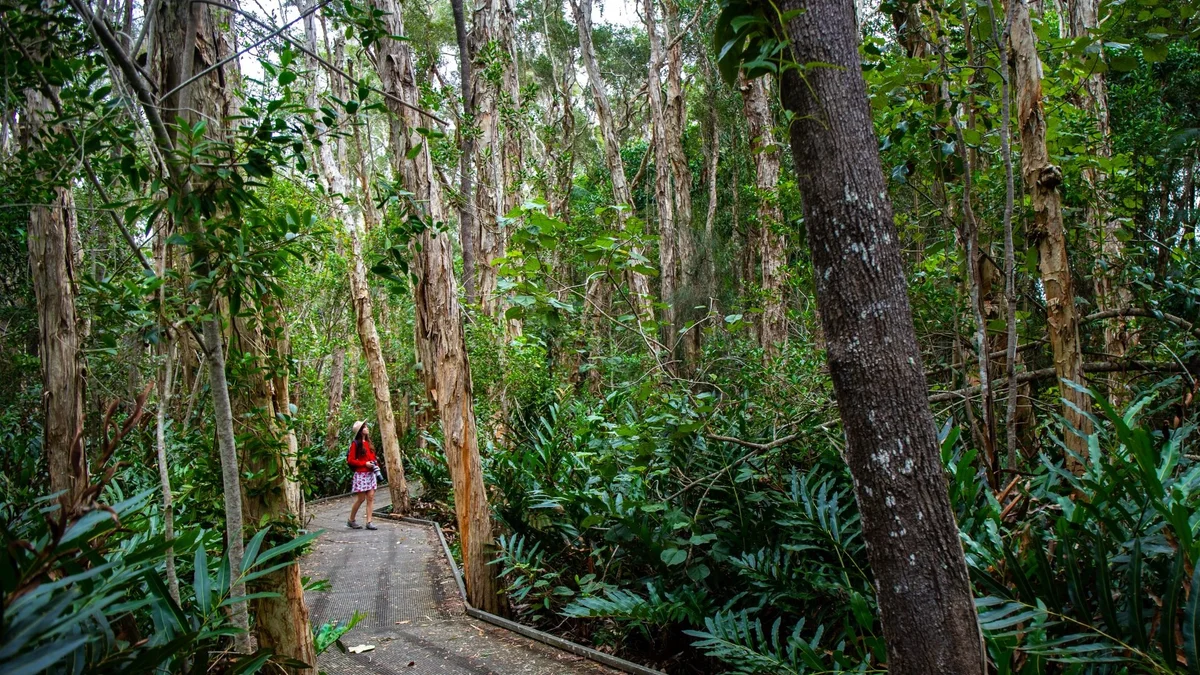 Growth, environment, liveability: Help shape our future
Protecting our region's natural assets and managing growth remain among the top priorities for residents, as the community continues to give valuable feedback to help create a healthy environment and liveable Sunshine Coast.
Sunshine Coast Council has released the phase one engagement findings as it works to refresh its Environment and Liveability Strategy, and now the community has another opportunity to learn more about the project and provide input.
Now in its sixth year, the Strategy provides long-term direction for guiding growth and shaping the future of the region to deliver a healthy environment and liveable Sunshine Coast to 2041.
Environment Portfolio Councillor Peter Cox said the changing climate and affordability were examples of growing challenges since Council endorsed the Banksia Award-winning Strategy in 2017.
"To make sure the Strategy keeps pace with change, we asked residents what they viewed as the emerging issues or opportunities for the region, as well as priority actions for Council," Cr Cox said.
"Common themes we heard were protecting natural areas including our coastal environments, responding to climate change, managing our growing population while maintaining our amazing Sunshine Coast lifestyle and greening our neighbourhoods.
"This confirms once again what the community told us when we first developed the Strategy in 2017, as well as during engagement for other key Council strategies and plans.
"Many of these emerging issues raised by the community are already acknowledged within the Strategy, so now we can look for ways to strengthen strategic directions and priority actions that address these."
Environment Portfolio Councillor Maria Suarez said the second phase of engagement would ask residents for feedback on proposed changes to Strategic Directions in the Strategy that strengthen its position, acknowledge emerging challenges and opportunities and include the latest available information.
"These proposed changes include steps like recognising the urgent action required around climate change, incorporating the UN Sustainable Development Goals and our designation as a UNESCO Biosphere Reserve, and further highlighting the importance of greener neighbourhoods, affordable living, accessibility and active transport."
Council will run a series of webinars on its Have Your Say website to answer community questions and provide an overview of the Strategy, the refresh project and the proposed changes.
The refreshed Strategy also proposes to introduce new policy positions for waste management and recognising, protecting and celebrating our dark sky.
Council will also invite residents to provide feedback on an updated Implementation Plan.
Cr Suarez said community input would help strengthen the Strategy and ensure its continued future focus and contemporary approach.
"Thank you to everyone who shared what was important to them during phase one, and I encourage residents to continue to provide input as we open the second round of engagement."
Engagement is open until August 13 at Council's Have Your Say website.
YOUR SAY: PHASE ONE SNAPSHOT
Emerging issues
Protecting, managing and enhancing our natural assets including our coastal environments
Managing continued population growth and maintaining the positive aspects of the Sunshine Coast lifestyle
Responding to climate change.
Priorities for action
Protecting and restoring our natural assets and providing more green spaces
Greening our neighbourhoods – ensuring cool places and spaces, shady streets, green roofs, and a good balance of built form to green space
Protecting our coastal environments and coastal communities.
The full engagement summary is available online.
MORE ON THE STRATEGY