Weedy grasses on the Sunshine Coast
There are several species of invasive grasses that are on the high priority list for management under the Sunshine Coast local government area biosecurity plan 2017.
Article and images by Rhea Phelan, vector and pest plant officer, Sunshine Coast Council
There are several species of invasive grasses that are on the high priority list for management under the Sunshine Coast local government area biosecurity plan 2017. These are the well-known Sporobolus grasses (giant rat's tail Sporobolus pyramidalis and S. natalensis and giant Parramatta grass Sporobolus fertilis), African lovegrass (Eragrostis curvula), Hymenachne amplexicaulis, buffel grass (Cenchrus ciliaris), Grader grass (Themeda quadrivalvis) and thatch grass (Hyparrhenia rufa subsp. rufa).
In pastures the invasive Sporobolus and the African lovegrass are the biggest problem as they can outcompete good pasture species and are unpalatable for cows. There are a variety of ways to manage Sporobolus grasses depending on the amount on the property. If you have a small number of scattered plants the seed heads can be cut off and they can be dug out (not an easy job!), they can be foliar sprayed, or a granulated product can be applied to the base of the plant. If you have a large number of plants in your pasture then taking an integrated weed management approach combining a combination of tools such as wick wiping, spot spraying, pasture improvement and possibly rotational/cell grazing could improve management outcomes. Unfortunately, these plants can produce around 85,000 seeds per square meter per year with some of them remaining viable in the soil for up to 10 years. So, for the best outcome management will need to be well planned and adaptable according to seasonal changes (including droughts and floods), product availability and long term. Council has wick wipers, a quick spray unit and knapsack kits available for hire free of charge. To book hire equipment please email [email protected].
The other priority grasses are buffel, thatch and grader grass, while not a big problem in pasture, they can be devastating for native grassland, savannahs and woodlands as they outcompete native grasses like kangaroo and barbed wire grass. Thatch and grader grasses are spreading rapidly along travel and utility corridors. Thatch and grader grass look quite similar to native kangaroo (Themeda triandra) and barbed wire grass (Cymbopogon refractus) which are important native grasses (see images below). Make sure you correctly identify the grasses before you do any control work.
Hymenachne was originally introduced to create ponded pasture for cattle however its spread into native wetland ecosystems can be devastating. As well as spreading from stolons it produces a large amount of seed which can stay viable for up to 8 years. Because it likes to grow in wetter areas close to or within waterways an integrated weed management approach will give the best outcomes. Foliar spraying, mechanical removal and cultural control with grazing are some of the tools that can help with managing Hymenachne and other weedy grasses. If you suspect you have Hymenachne on your property, please contact council as it is a high priority invasive plant.
Though not listed as priorities under the Sunshine Coast local government area biosecurity plan 2017 and also seen as valuable to pasture, broad leaved paspalum (Paspalum mandiocanum), para grass (Urochloa mutica) and setaria grass (Setaria sphacelata syn. Setaria anceps, Setaria splendida) once escaped from the pasture, can invade natural areas and can outcompete beneficial groundcovers like ferns and native grasses. Broad leaved paspalum grows well in the shade and the sun so it can be a threat to rainforest ecosystems. Para grass grows well along waters edge and can displace native wetland plants.
Management of invasive grasses is beneficial for maintaining healthy pasture and preserving native groundcovers and in turn the wildlife that rely on them. Long term planning is important to deal with the seed bank and rapid growth rate, especially during summer.
To book in hire equipment please contact council on [email protected].
Weedy grasses on the Sunshine Coast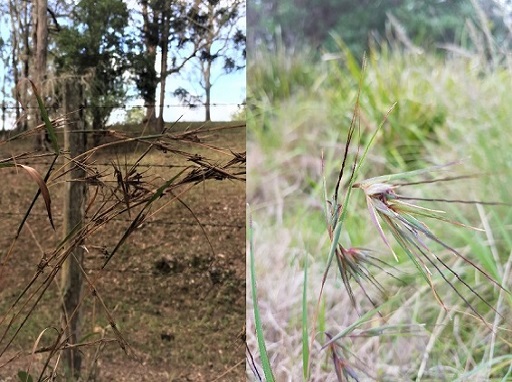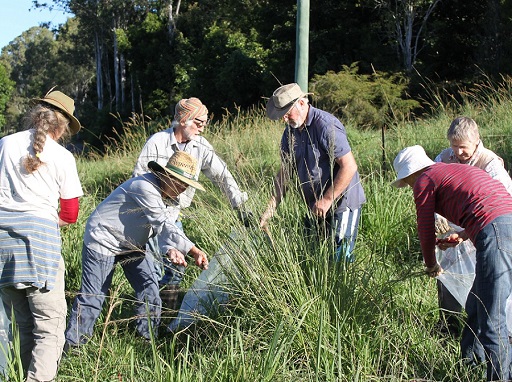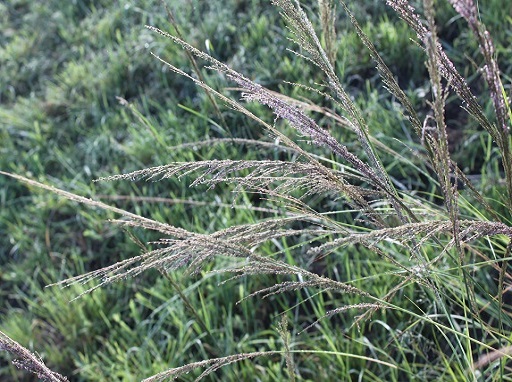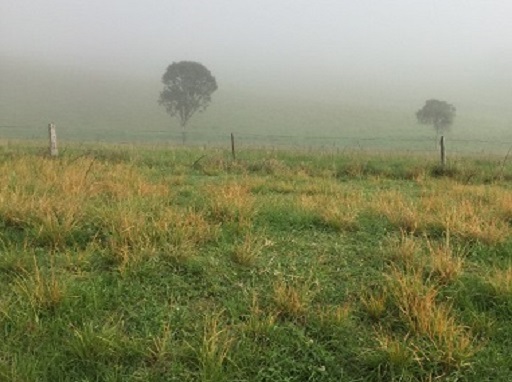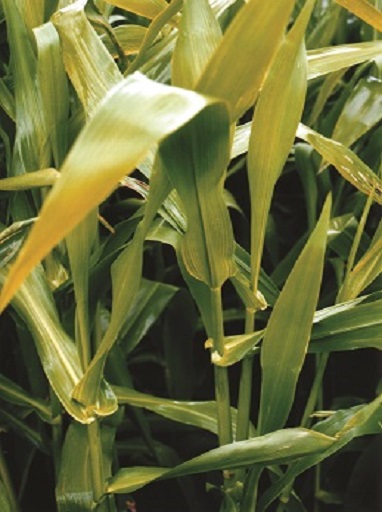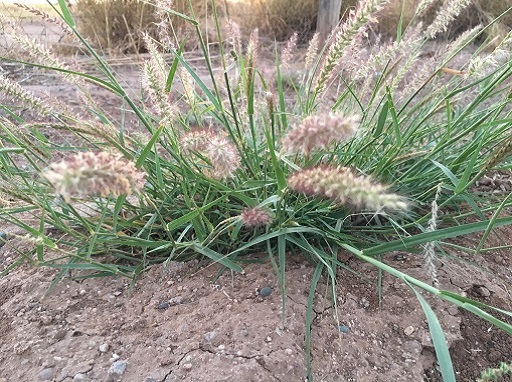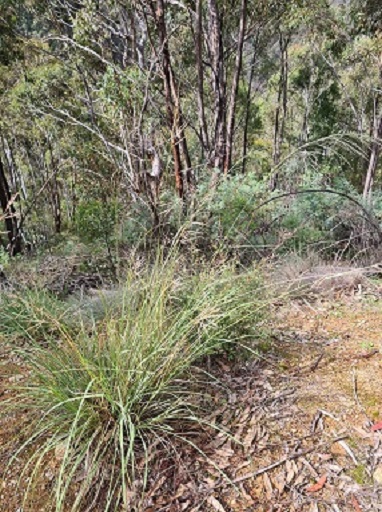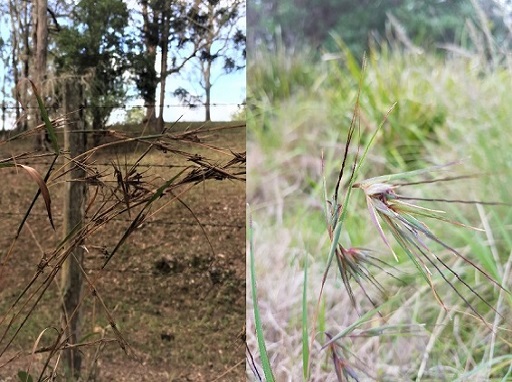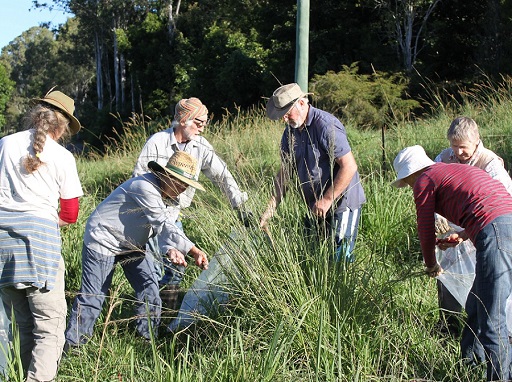 References
CRC for Australian Weed Management (2003) 'Hymenachne or olive Hymenachne (Hymenachne amplexicaulis)' Weed Management Guide. Available at http://www.environment.gov.au/biodiversity/invasive/weeds/publications/guidelines/wons/pubs/h-amplexicaulis.pdf
Mclntosh, F., Schulke, B., Elphinstone, G., Bray, S., Vogler, W., Paton, C., Shore, B., Yee, M., and Gallas, N. (2007) 'Weedy Sporobolus grasses, best practice manual' Department of Primary Industries and Fisheries.